Another day at the Antiques Market along the Naviglio Grande. Summer is in full swing and tourists have found this hot spot. It's "the" place to be on the last Sunday of the month for anyone wanting a very diverse selection of some pretty choice items. "Antique" in Italy covers a broader range than "antique" in the U.S.!
The sellers know full well what they've got and the high demand for what they're offering and they're not giving any of it away for cheap! Sometimes I wonder what I'm doing there. I have no budget for this stuff! But I remind myself that there's value in simply SEEING it. Tools and instruments. A world atlas from the 1700s. Household goods and fixtures. Old nuns' handwritten devotional cards in hand-stitched envelopes. Embroidered linens. Letterpress printed prayerbooks of handmade paper bound in hide. Maps and etchings of former cityscapes. The historical reference alone makes it worth spending a day gently handling 300-year-old book pages.
I find the very old and the very curious. (A Lamborghini wooden rowing machine?!) I look around for hours until I'm mentally saturated and physically hungry, unable to really appreciate any more. By then I'm going home with a few little trinkets that are affordable and packable, and a mind full of imagery I hope to never forget.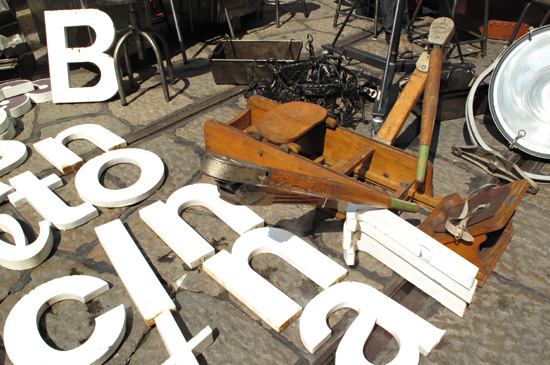 .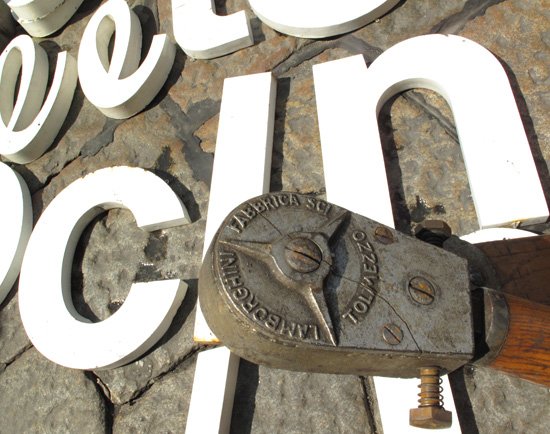 .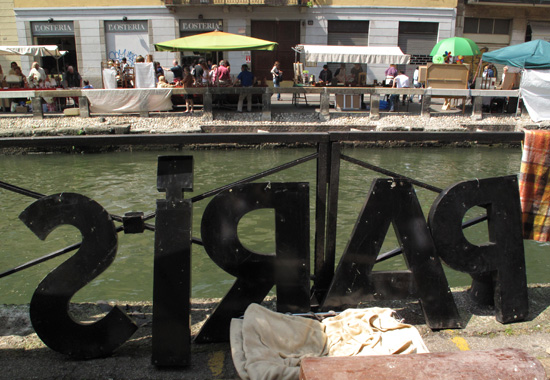 At right (below) are leather-working knives.