After La Montanara, Why Eat Again?
"I don't have to eat anything the entire rest of my life. Nothing could be better than this meal", said Sally.
It's worth a trip to Bologna just to eat at Trattoria La Montanara. This small restaurant serves food that will make you swoon. (Be sure to reserve a table ahead of time so you're not disappointed.)
Sally and I took the train from Milano to Bologna, just a little over an hour. After sightseeing, our day's highlight was the delicious dinner, seated next to the open doors at the sidewalk's edge.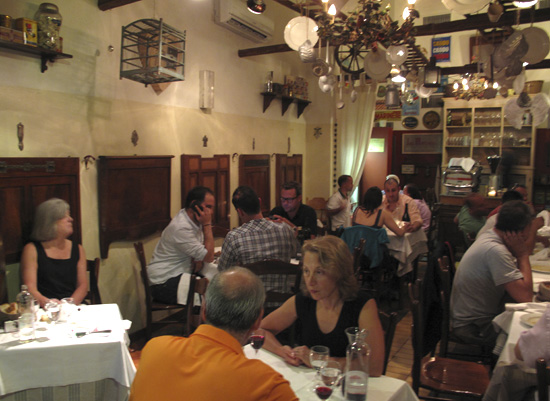 The antipasti plate included a prosciutto mousse, quiche of zucchini and smoked scamorza cheese, eggplant pudding with olive tapenade, and a spinach/sausage combo (already devoured by the time I shot this photo.)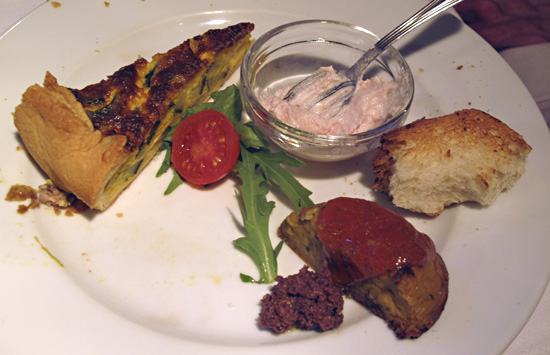 Creamy, cheesy, risotto of asparagus and zucchini flowers. Oh my!!! Divine.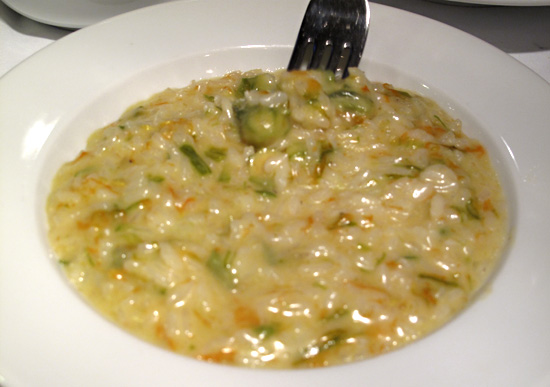 Tortelloni of potato and pancetta with a butter and sage sauce.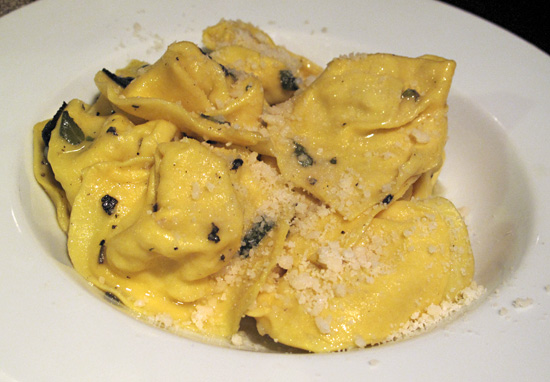 If you're a meat eater, what could be better than a perfectly cooked filet with a thick, balsamic vinegar sauce?
Trattoria La Montanara
Via Augusto Righi, 15
40126 Bologna, Italia
Tel: 051 221583