Charming Treviso
If you're heading toward Venice (Venezia), veer a little north to the charming town of Treviso (Tray-vee-zo). A canal-town much like Venice, inland and smaller scale, Treviso is not overrun with tourists so you get more of the flavor of small-town Italy. Wander around the walled historic center, grab a bite to eat on the main piazza, stroll the large outdoor markets, watch the locals walk by. It's simply real life going on at an Italian pace.
For a $4 train ticket, it was just a 20 minute ride north from the Venice Mestre (mainland) train station. Prices for meals and hotels in Treviso are much better than Venice, too!
Journal Entry – 4 June – Treviso
Treviso is small and charming, worth an overnight, certainly, from Venice. It's a model for how citizens can (and should) get around town. There are almost as many bikes as there are cars… maybe there are! And the narrow streets are free-for-all passages… cyclists, pedestrians and motorists going where they will, watchful of the others. Toddlers on training wheels learn to navigate this "system" that seems to lack a system. And somehow it all appears to work. The whole historic center of the city is and "area pedonale" (pedestrian area) and walking/biking certainly seem most efficient for getting around. I'm envious. I want to live in such a place.
In no particular order, here are some photos from my wanderings around Treviso: frescoes, archways and porticos, piazze, signage from long ago, tucked-in waterways, narrow passages and grand promenades, mosaics and layers of history. Take a look and be charmed. Then add it to your next trip in northern Italy.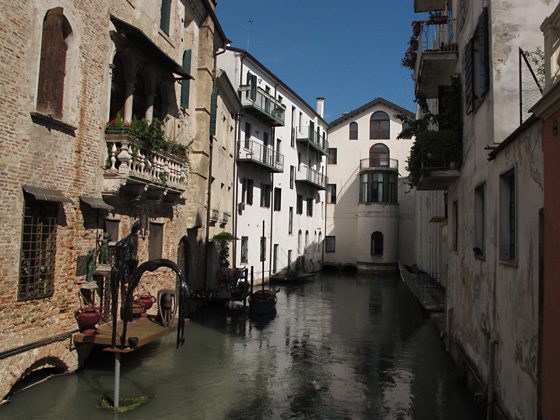 .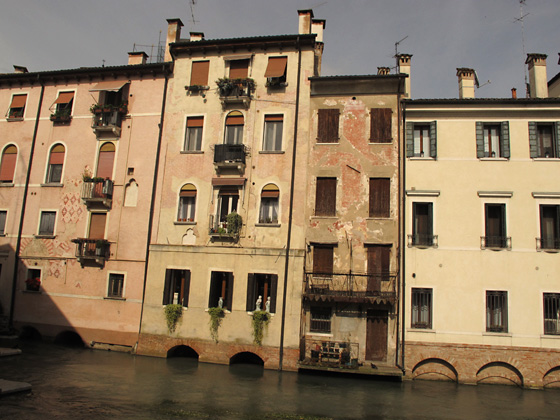 .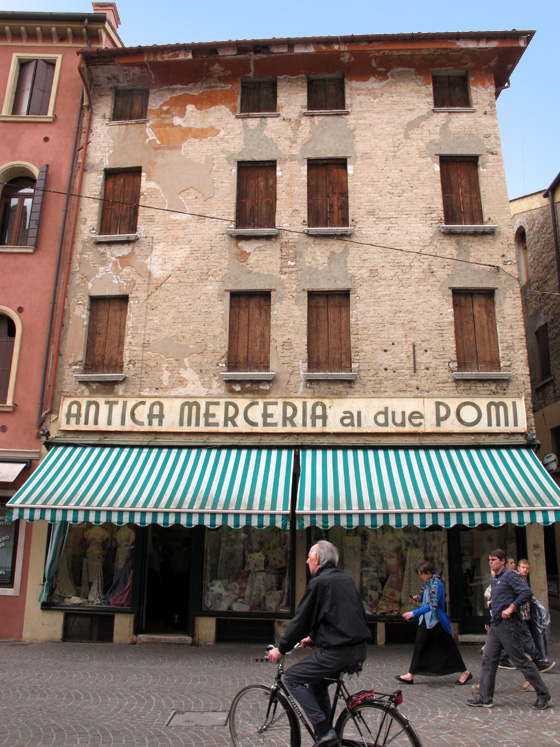 .
.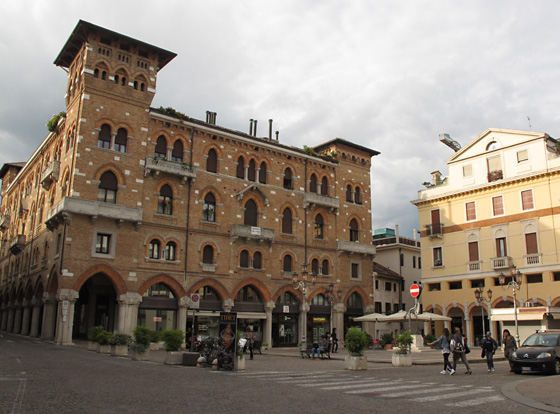 Just the hint of an old meat shop sign, "Macelleria".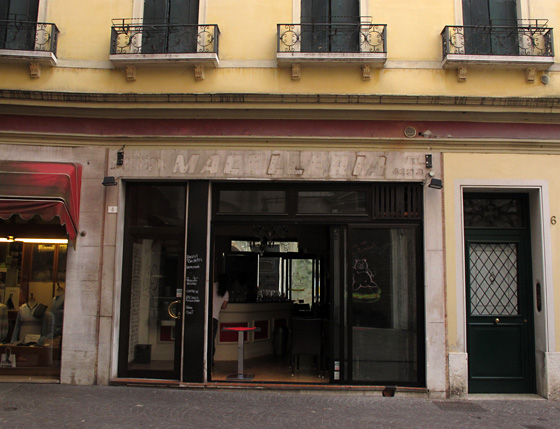 .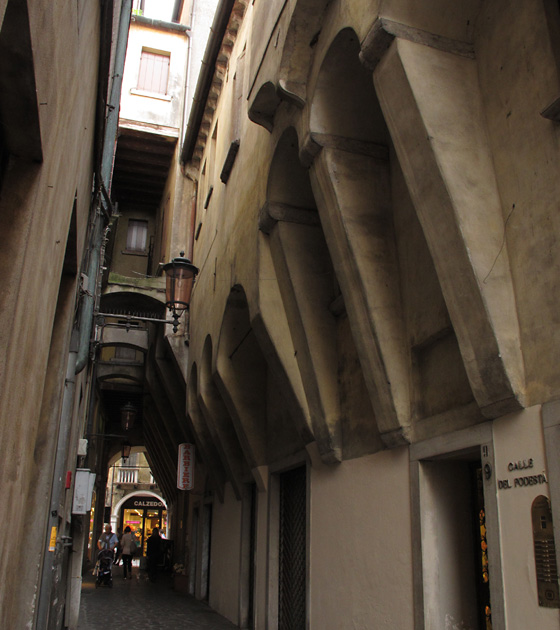 .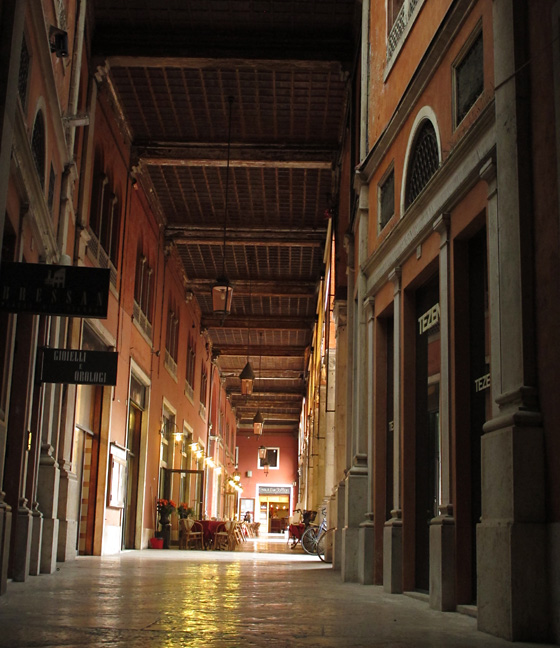 Look UP, and you'll see things you might not otherwise notice.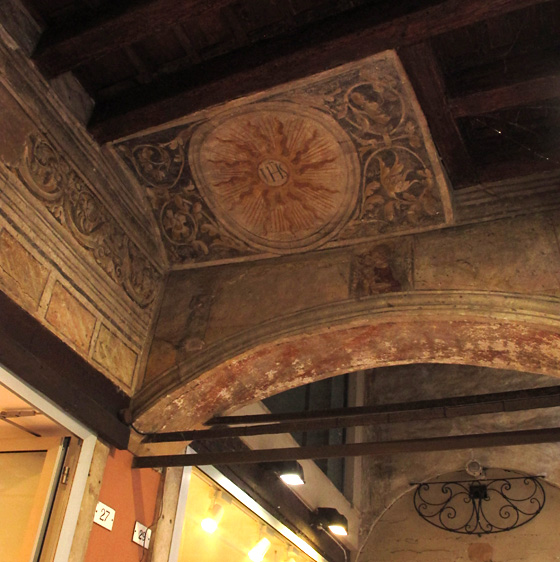 .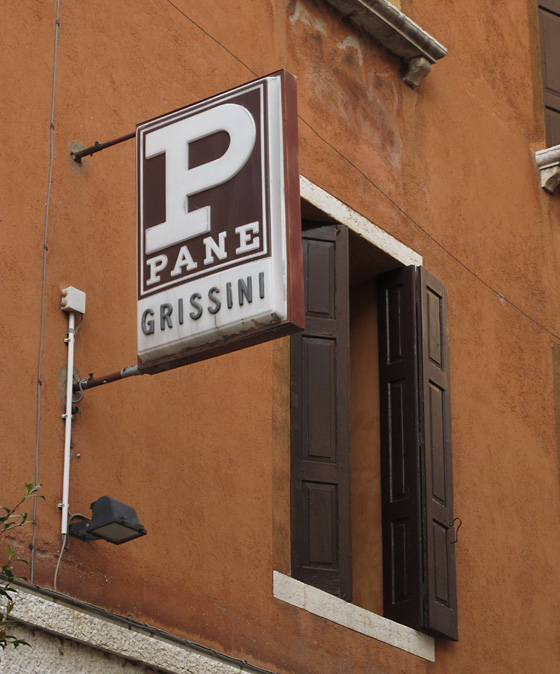 What's left of an old mosaic, protected and accommodated with this walk-around path.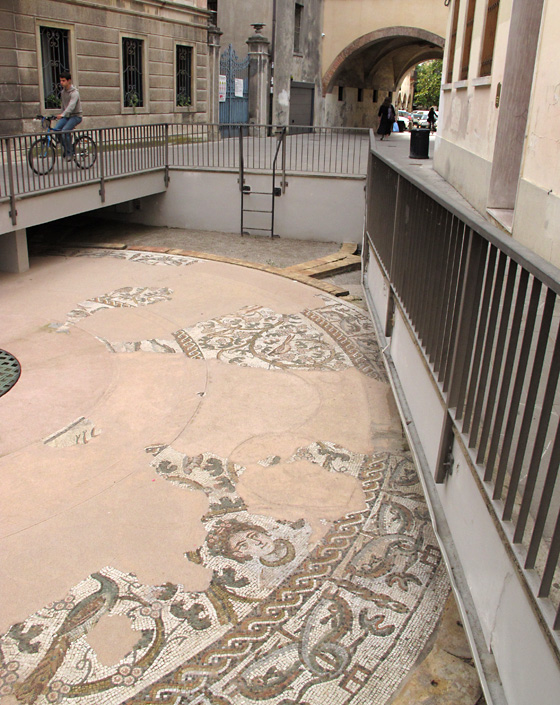 Balcony and sign at the Piazza del Duomo.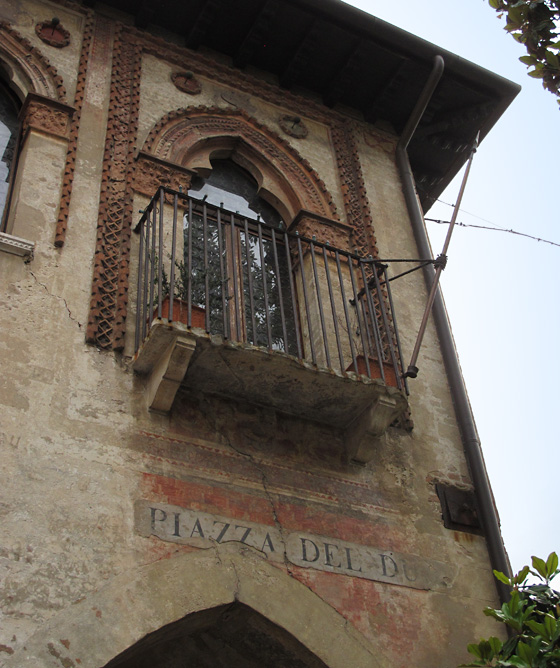 .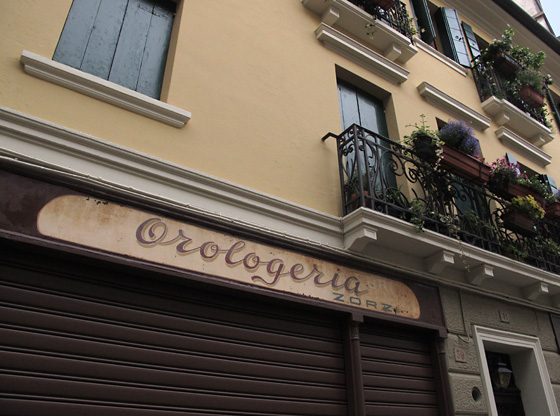 .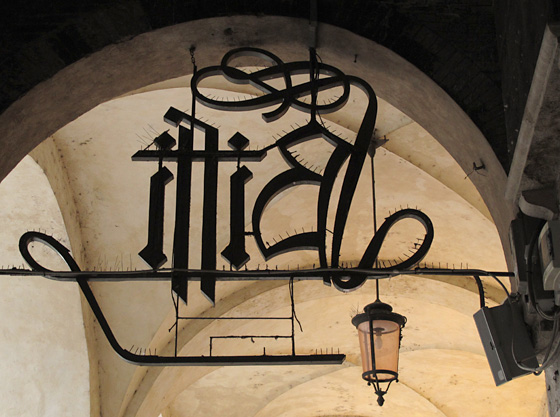 Care for something sweet?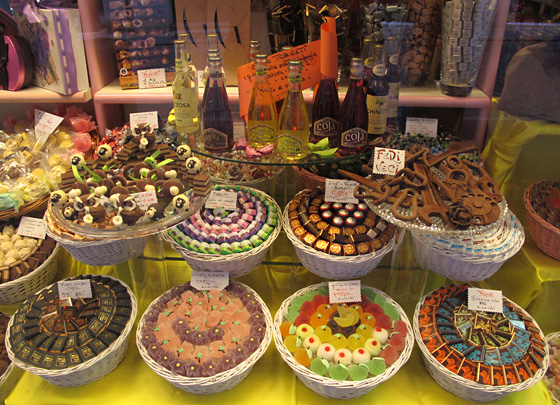 .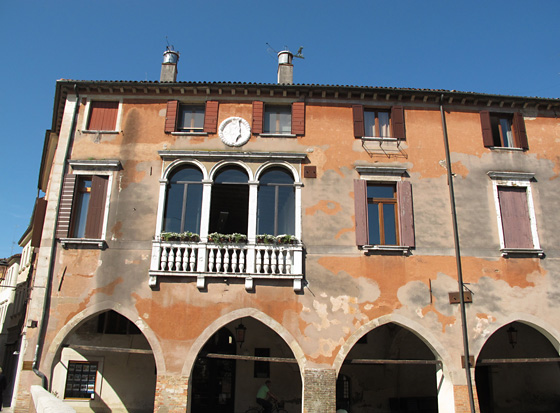 Remnants of patterned stucco.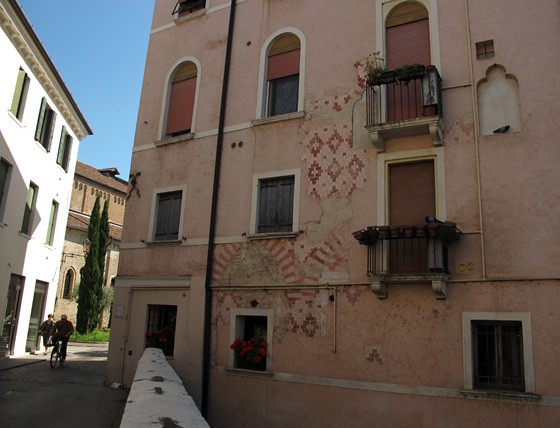 .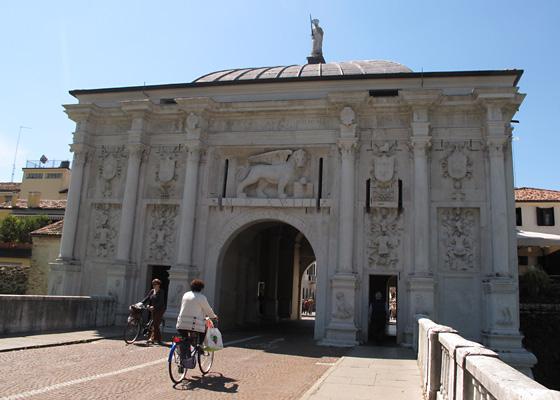 .
.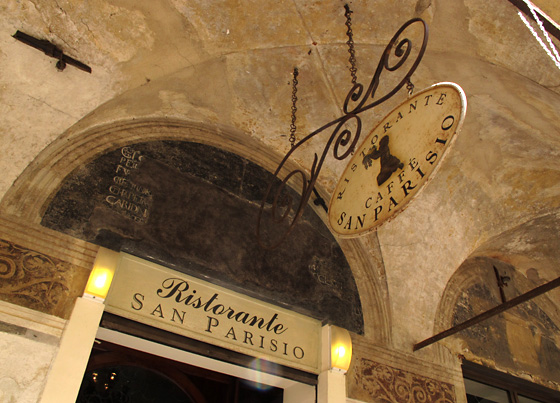 .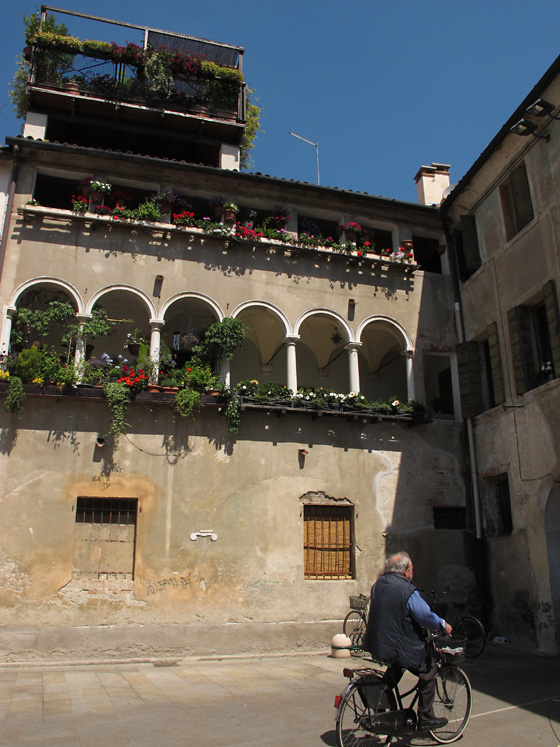 Look at the wear on the stone pavers. It speaks of years of passages.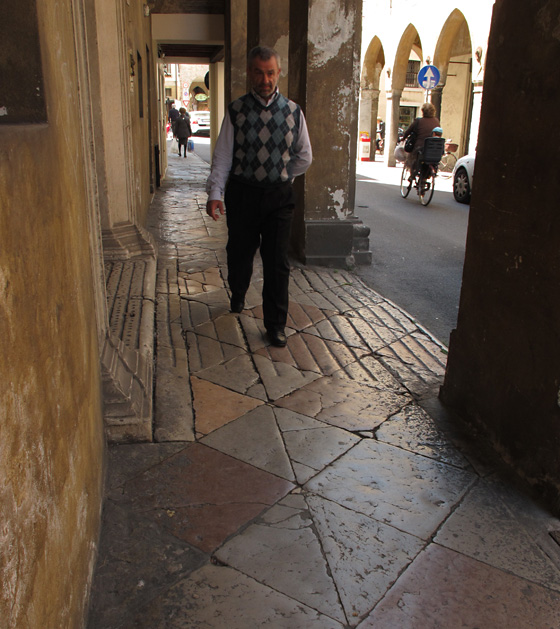 .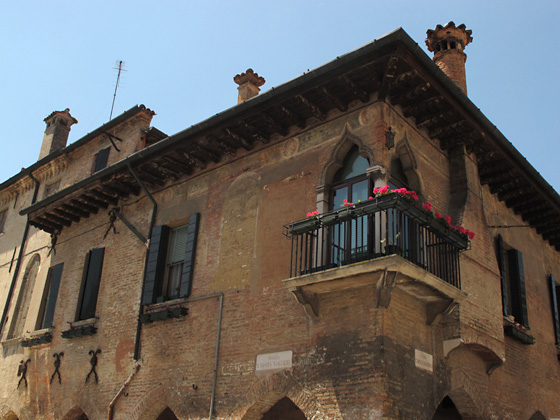 .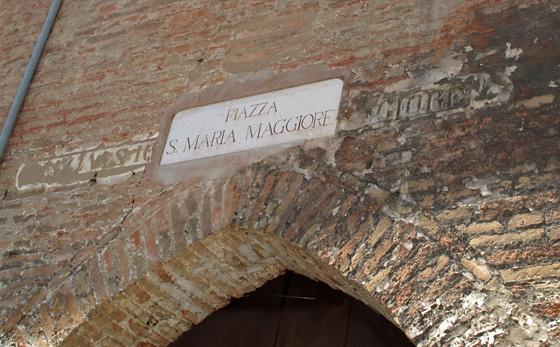 .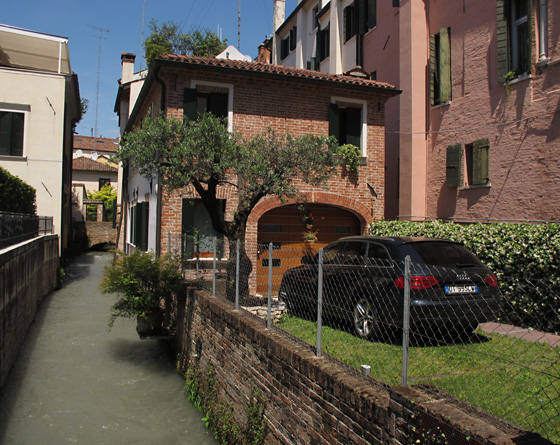 The "Palazzo dei Trecento" after the bombing on 1 April 1944.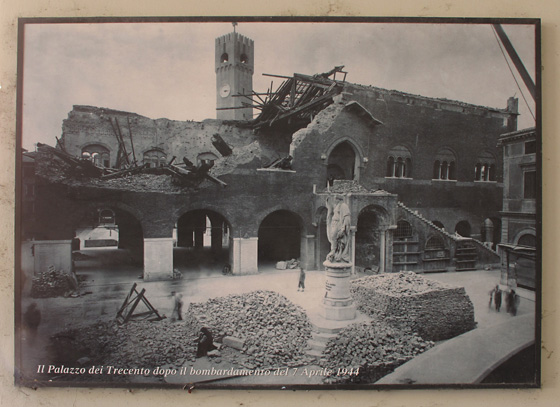 The Palazzo was rebuilt/repaired after the bombing. (They apparently continue to work on it; a "lift" held workers up high repairing around the upper windows.)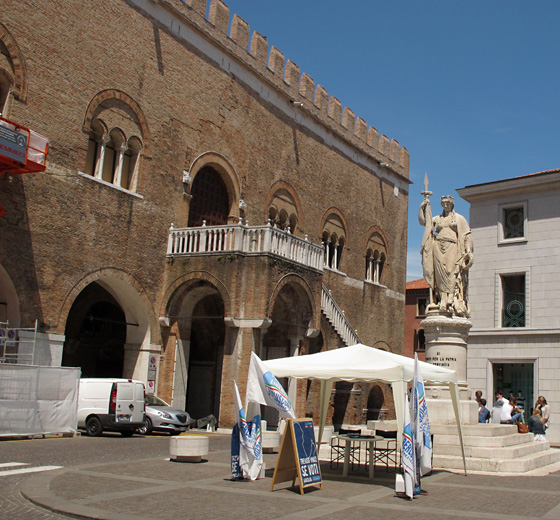 Caponata! I've GOT to figure out a good recipe for this delicious dish!
Notice where they're trying out different paint colors?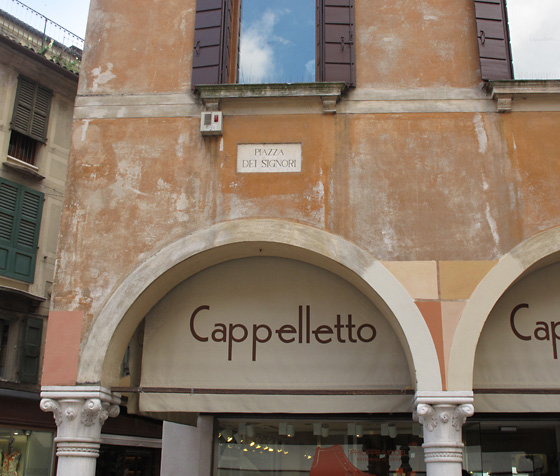 .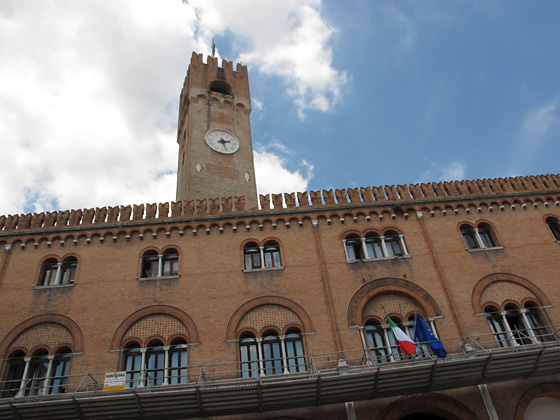 .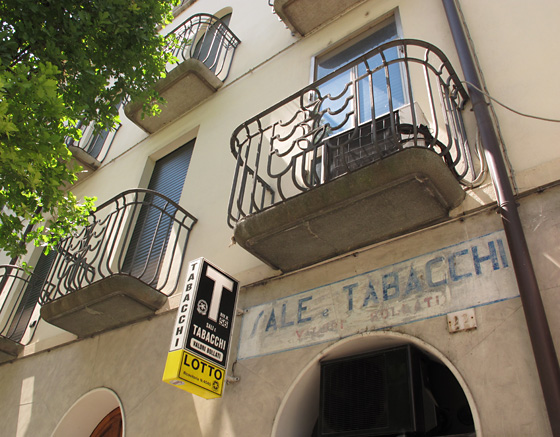 One of the residences toward the outer edge of the historic center.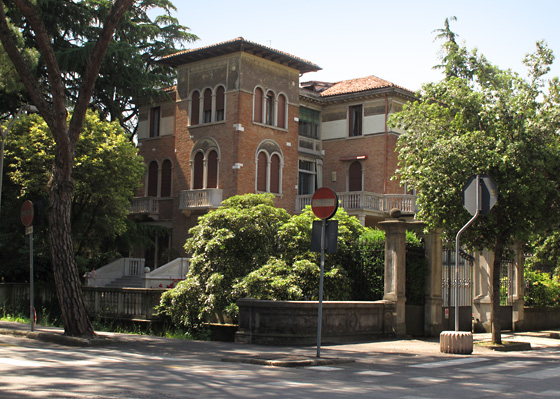 .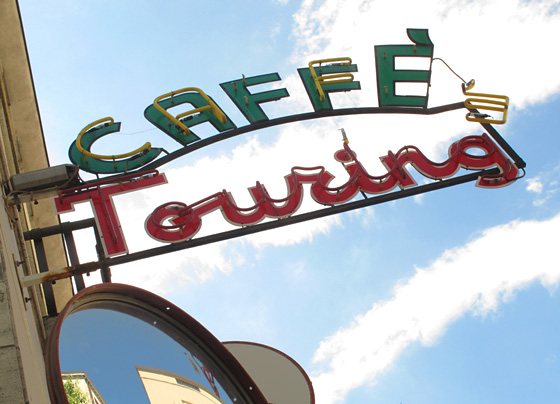 Monument to the fallen from all the wars.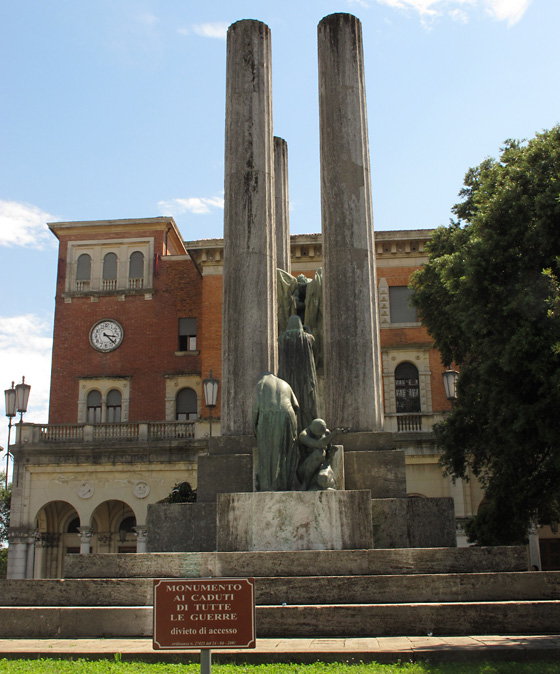 Everyone by bike.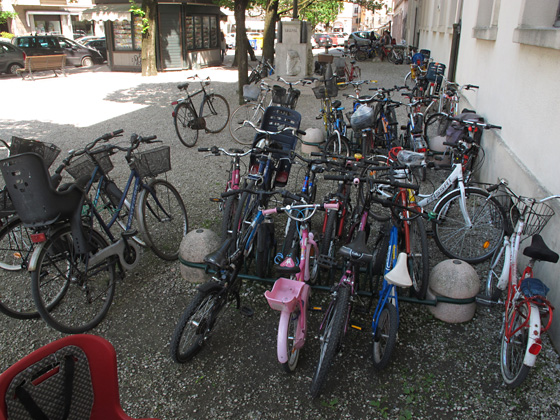 .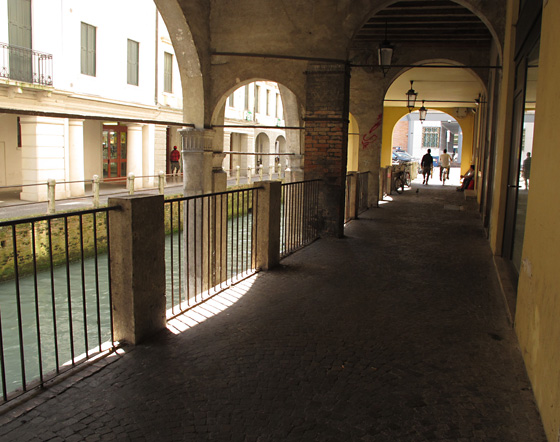 Why don't WE have beautiful pavement?! (Answer: Cost of labor and liability.)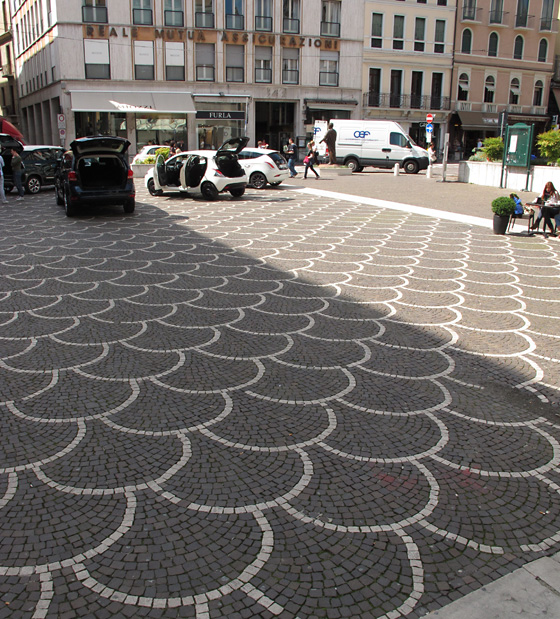 I wasn't aware that there's an "Apple" variety of Bananas.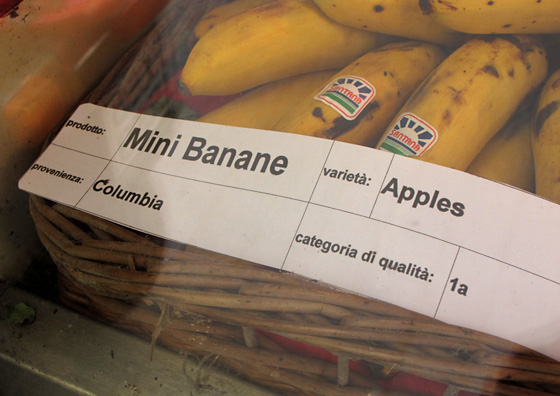 .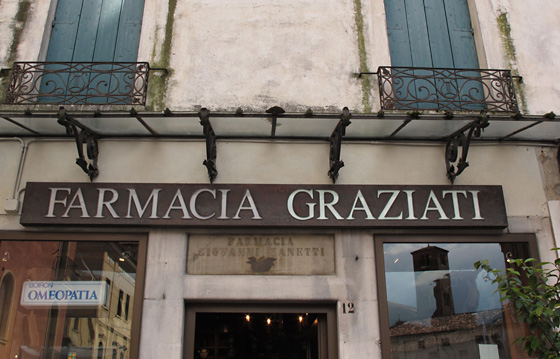 Bike by day. Bike by night.
.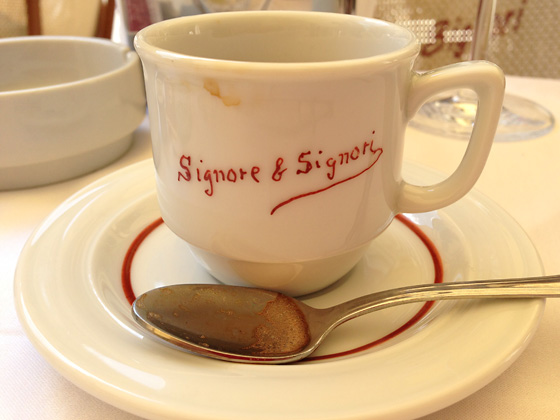 Click on the following panoramas to view them at a larger size.

Canal view from one of the rooms at Hotel Il Focolare, Piazza Ancilotto 4. Ask for room 30, 31 or 34.

.

.

.

.
.

While waiting for the train ride home to Milano, I was standing on platform #6, looking across to the passengers waiting for their train to Bologna.

Countryside, with grapevines, whizzed by my train window, with a lovely going-home sunset.