Chiesa Soccorso & Forio
La Chiesa della Madonna del Soccorso – The Church of the Madonna of Help is located at the edge of a prominent cliff in Forio, at the west edge of the island of Ischia. I had seen it in the daytime from the window of the bus crowded with tourists, but was in no position to stop and go there.
The other night, however, after our prosciutto, pizza and limoncello, Glenda's friend Ciro, our host for the evening, took us for a wild drive to Forio. (Only one that knows the roads drives like that! Ischia is NOT a place I'd recommend renting a car while on vacation. Leave those roads to the locals!) I was thrilled when Ciro stopped at the church, all lit up for the evening. I had the luxury of wandering around and shooting for as long as I wished. (Unfortunately, they were all hand-held night shots, so they're "soft". Still some fun images.)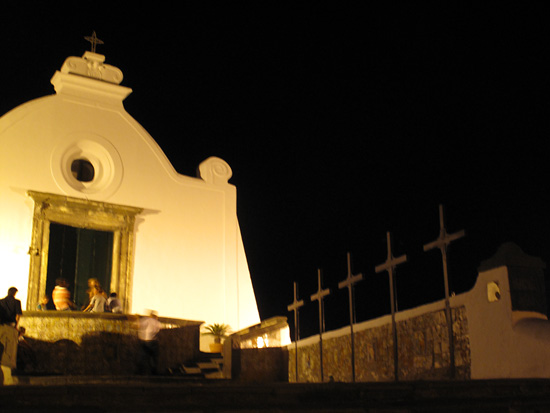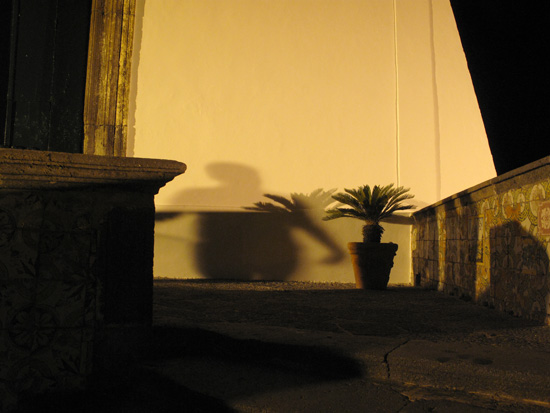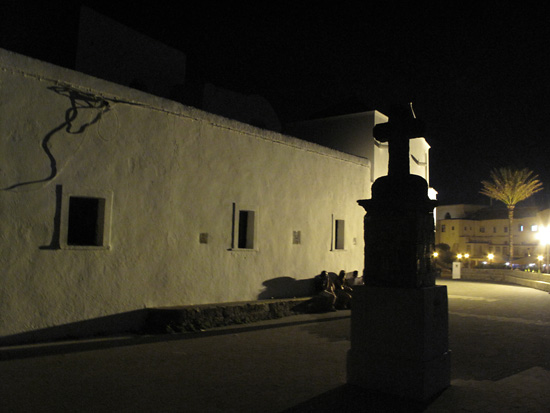 One of the government buildings in the town of Forio.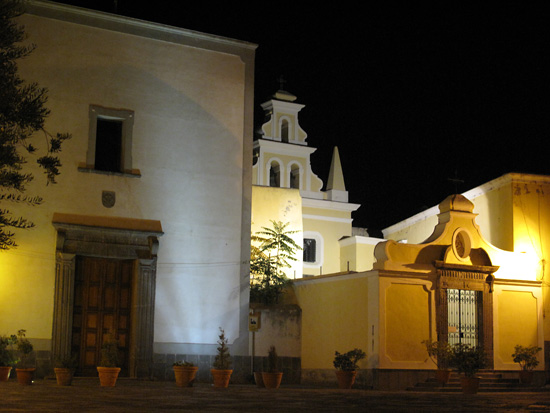 Ciro and Glenda at Chiesa del Soccorso.