Crab at the Water's Edge
"We're having a crab feed on the beach tomorrow night. Do you want to come?" There's only one answer for that question. "Of course!"
This is a great neighborhood: wonderful people in a beautiful setting. I'm back in this little piece of paradise with longtime friends. (I know few people that actually KNOW their neighbors; I'm fortunate that we all enjoy each other's company.)
My waterside neighbors have been putting out crab pots lately. They pull up the pots, bring home the catch, and boil 'em up in a bucketful of water right out of Puget Sound. (It keeps the crab flavor sweet and salty.)
A picnic table right at the water's edge is an ideal gathering spot.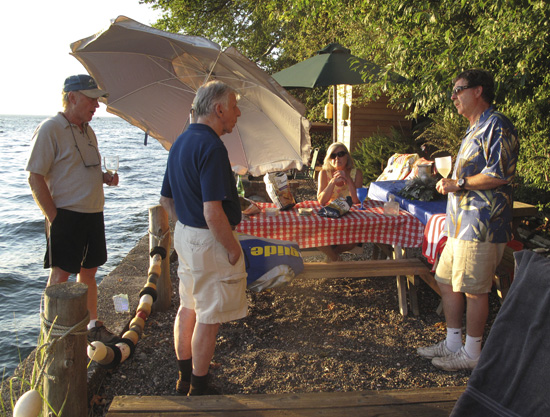 As sunset came on, a glow was added to the scene.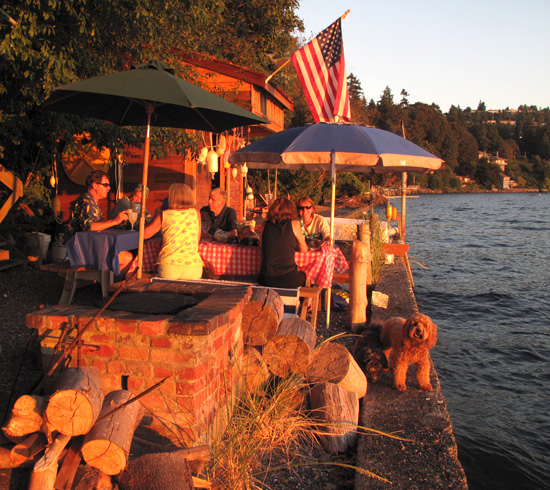 Sparklers are festive any time of year.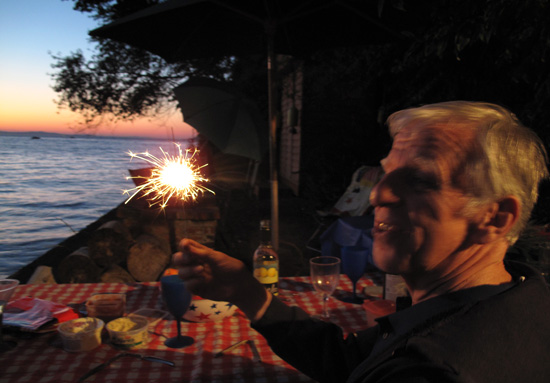 What's nicer than a bonfire at the shoreline on a lovely evening?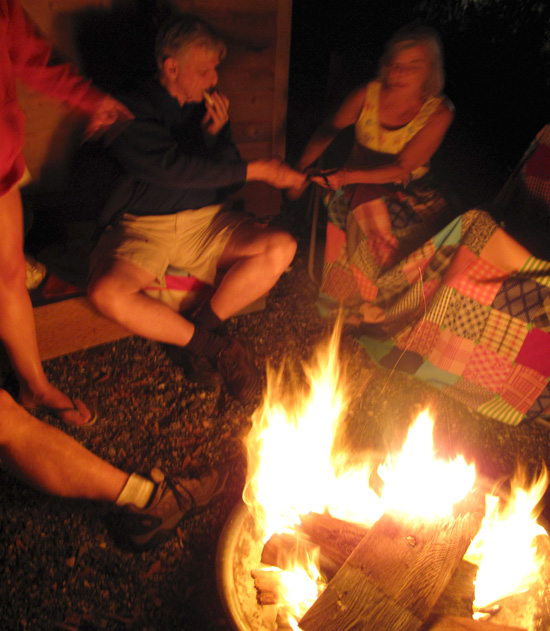 S'mores, certainly! Sally and Terry pressed a gooey, golden marshmallow into the chocolate and graham crackers for the classic campfire fare. (How long has that tradition been around? See below*)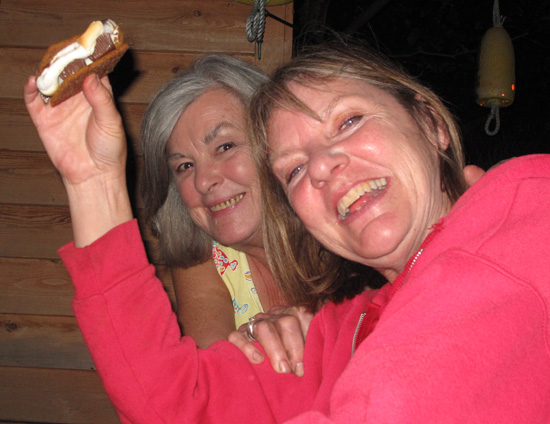 Gary has a super-duper flashlight that casts a beam out onto the water to the boats tied there. Pretty powerful!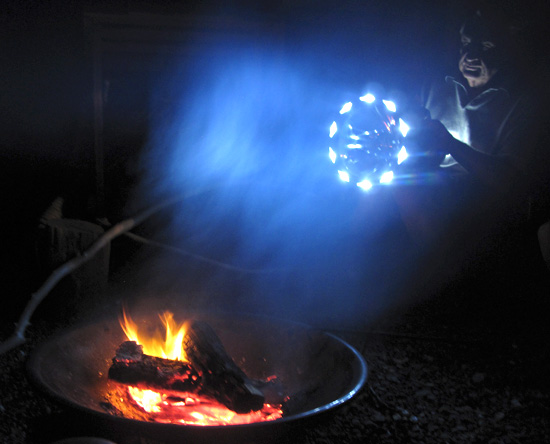 I can't believe Terry and Gary sent me home with a whole crab. Can you guess what I ate for breakfast? The WHOLE thing! Those old bent pliers were the perfect crab crackers. I also use them for irrigation in my yard.
S'more
appears to be a 
contraction
of the phrase, "some more".
[3]
While the origin of the dessert is unclear, the first recorded version of the recipe can be found in the publication "Tramping and Trailing with the 
Girl Scouts
" of 1927.
[4]
It is unknown whether the Girl Scouts were the first to make and enjoy s'mores, but there appears to be no earlier claim to this snack. Although it is unknown when the name was shortened, recipes for "Some Mores" are in various Girl Scout publications until at least 1971.