Posted by
Maureen
on Jun 3rd, 2012 in
Community
,
Featured Articles
,
Incredible Locations
,
Introspection
,
Journal
,
Milan
,
People
,
Photo of the Day
,
Photos
,
Quips
I was sitting in my room typing today and heard "snip, snip, snip." I looked out my window into the little private courtyards to see a woman in her 60s, trimming in her garden which neighbors mine. I said "buongiorno", and we started politely talking.
We exchanged names, and after chatting a little bit, I asked Enrica if I could take her photo. She was shy about being photographed, but agreed. She stood back in her garden demure and reserved.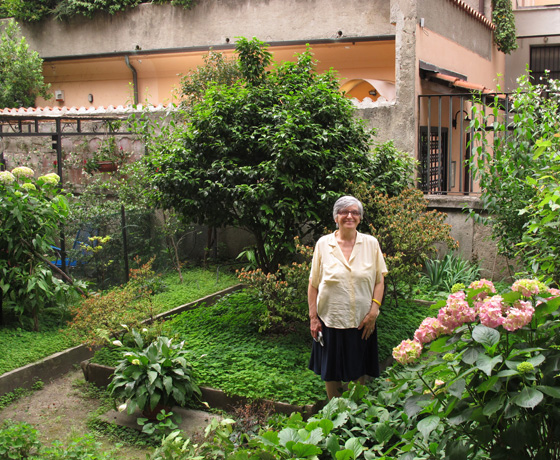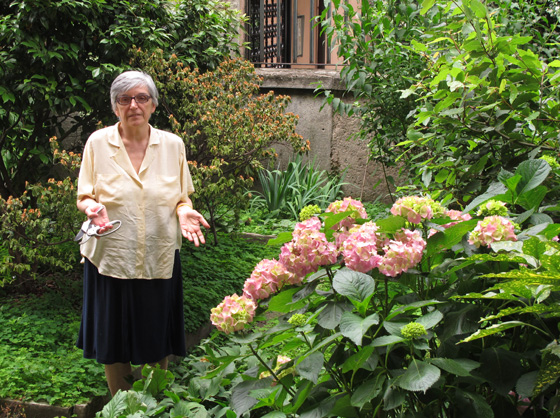 When I showed her the pictures on the back screen of my camera, she lit up. "Oh, one of those modern cameras!"
Everything changed. She came over to my windowsill and we talked for half an hour about Milano, language, life, patterns, long time friendships, neighbors, gardens, etc. She became animated and lively (and didn't realize that my camera, perched on the window sill with my finger on the button, was still going). She mentioned that she and another in the complex had mentioned "the blonde woman" that was living here.
She offered that if ever need anything I could come next door and borrow it from her. "But if you need an onion, don't bother. I don't cook."
Enrica is so expressive!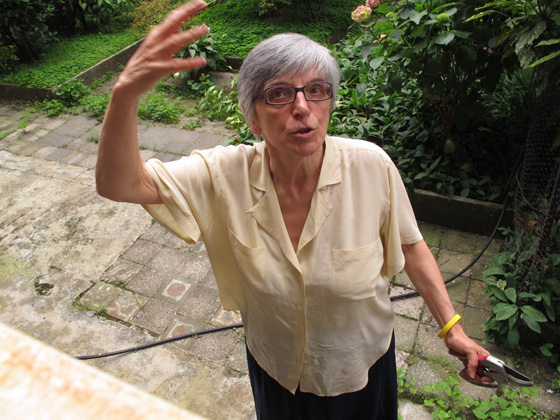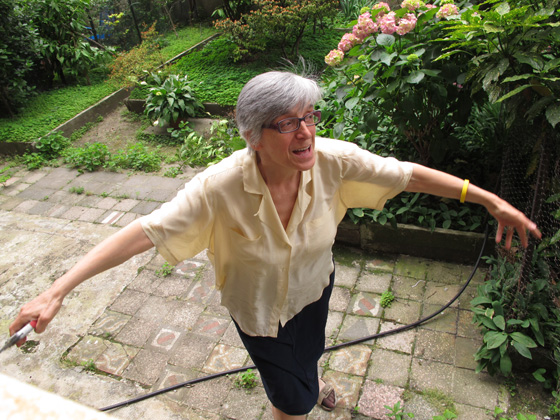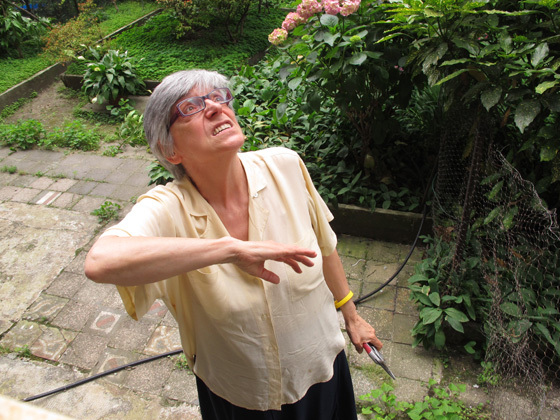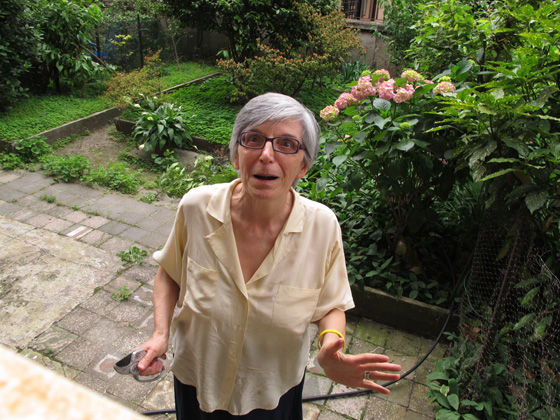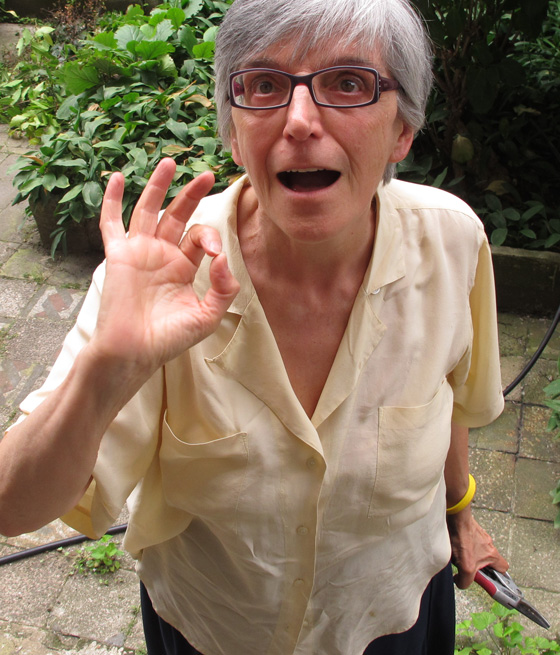 I LOVE being able to speak the language and have spontaneous encounters like this. It thrills me so much! I'll invite her over for coffee some time…