Festive with Lights
In addition to the International Festival of Light that's present in Milano right now, there are special light displays and decorations all over town. I like the illuminated scrolls that line the major avenues, these along Via Alessandro Manzoni, through the center of town: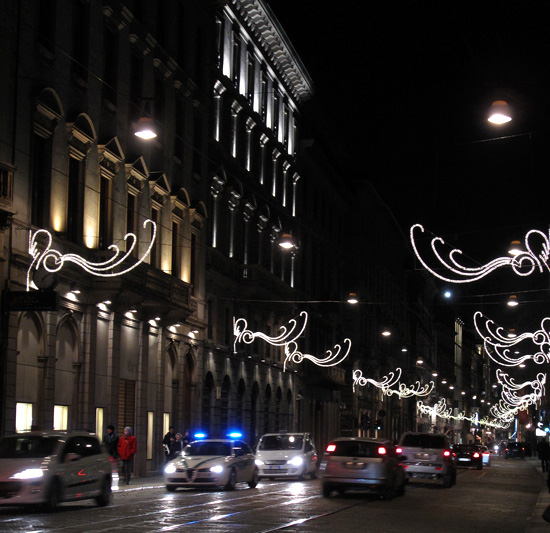 Brera is the chic, creative, cultural neighborhood north of the Duomo. It's home to theatres, museums and the Academy of Fine Arts, among other things: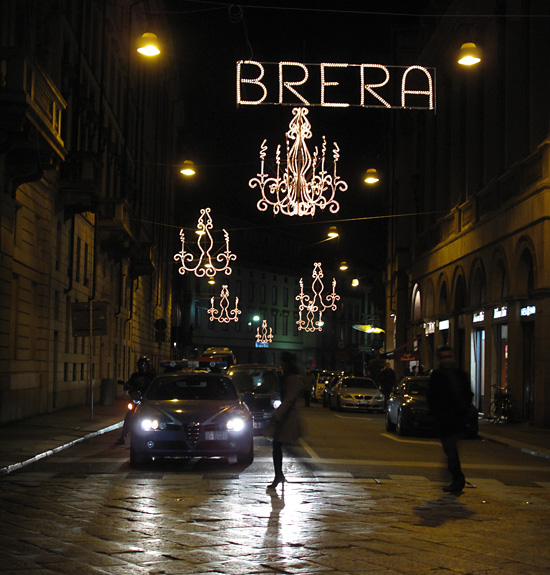 Isn't this a beautiful "chandelier" along Corso Garibaldi? The lighted animals are part of the international exhibition. There are several clusters of them spaced along the sidewalk: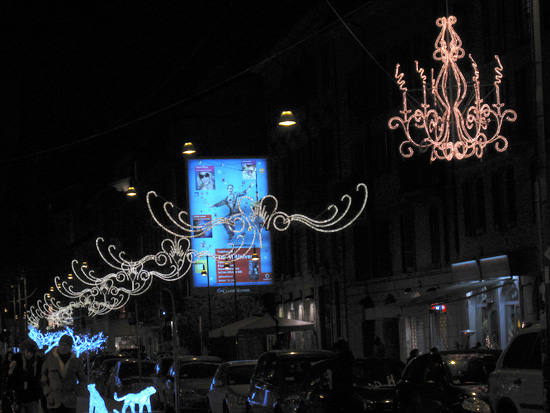 The navigli, (canals), have their share of lights, too, and make for a nice stroll or boat ride: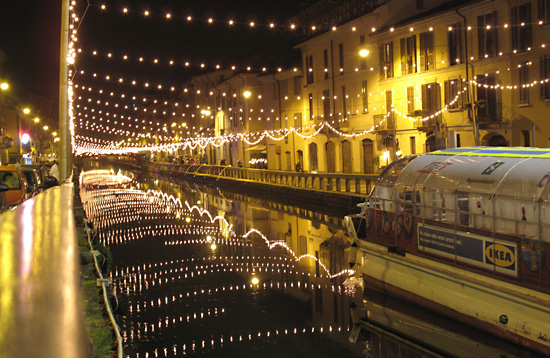 Come up out of the Moscova metro stop, and you're faced with a towering tree of these violet-lit spheres:
Standing at the entrance to Via Mercanti, I laughed at the conjunction of the decorative leaf of light, the street lamps, the curvaceous stone sculpture, the statue of Vittorio Emanuele II in the Piazza del Duomo, and the huge video display. What an array!