Guests from Down Under
"Maureen, we're still in Milan. Can we come crash on your floor tonight?"
"Better yet, my couch folds out into a queen bed."
Erin and Pete, whom I had met in the morning along the canal bike trail, got sidetracked at the duomo and castello for the day. They hadn't made it out of the city on their 6-month-total bike trek, so they were looking for a place to lay their heads for the night.
Sure! Why not? (Per ché no?)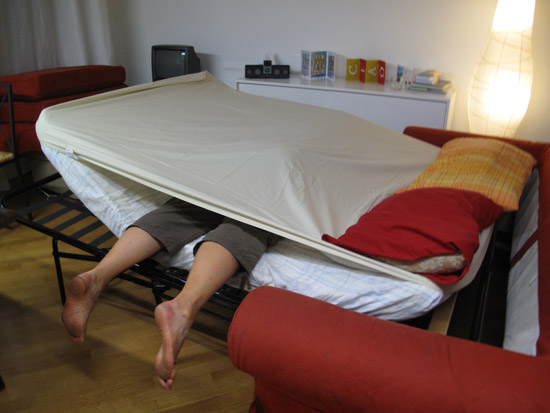 I tried to put a twin bed sheet on the queen size mattress. It only kinda worked, but it sure beat sleeping in the bushes between two highways, which they HAVE done along the course of their trip.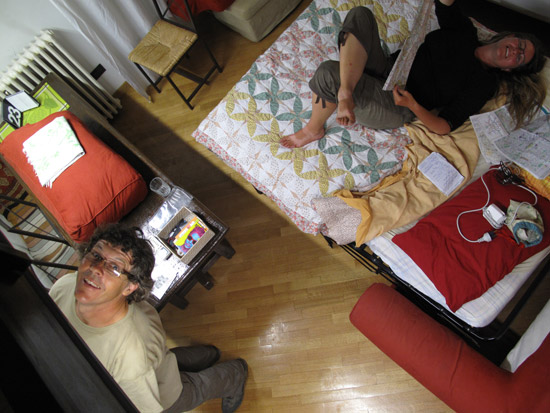 They arrived in the evening and got showered up. They put on their cleanest clothes and I walked them over to the Antik Café alongside the canal for appetizers, while I headed to NABA for the End-of-Summer-Session party. An hour later, I brought Erin and Pete back to the school where they joined the loud music and danced 'til the late hours.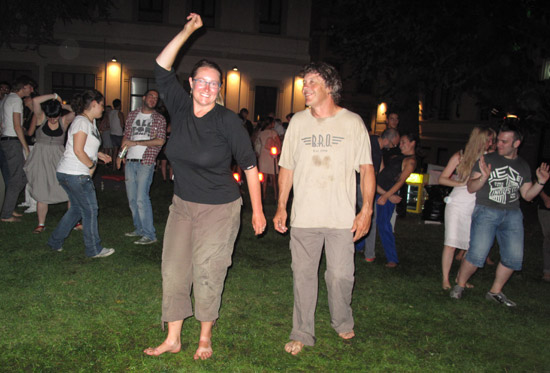 (When their day had started, I'm sure they had no idea they'd end up meeting someone on the bike trail and then sleeping on her couch after dancing in bare feet all night.)
Back at my apartment, we talked about their trip and their plans. We looked at photos. Exchanged stories. And then ran out of speed at about 2:00 a.m. Breakfast on Friday morning was an odd one, serving what I had available. Pete ate granola with yogurt and a cup of coffee. Erin was daring and joined me for a Mexican-seasoned stew of chicken, veggies and beans that I had cooked up a couple days earlier.
Next stop for Erin and Pete: up to Lake Como and into Switzerland. Buon viaggio!