Luxury and the Subway
Friday night, and I hadn't been out of the house all day. OK. I changed my clothes, walked to the subway station and hopped on the "green line" at Romolo. Four stops to Cadorna, a switch to the "red line" and just 3 stops to the duomo.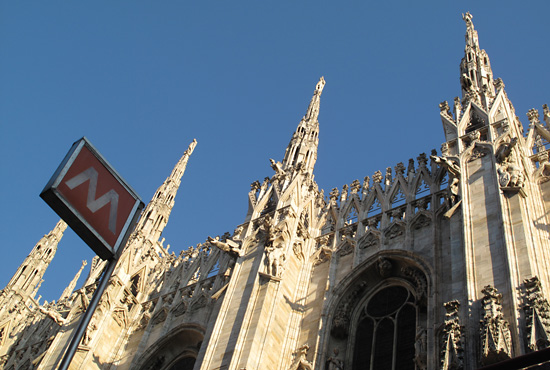 I stepped out of the subway looking right up at the sandcastle spires of the duomo in mid-evening light. Beautiful. And the tourist throngs of the day were gone, so the vast piazza was quiet and clear. What an easy, lingering wander along small back streets I hadn't explored yet. I allowed my feet to go at half their usual pace, and it changed the whole tone of the evening.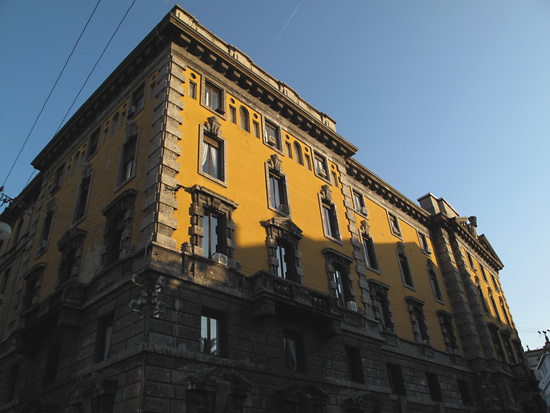 All of the shops were closed and preparing for "Saldi!", sales! Window displays were being changed and sale signs were being hung. It happens throughout the city, starting on one given day. Everything is discounted 30 to 50%. It's likely to be a madhouse downtown today at 10:00 as the stores open up, but I plan to be a brave shopper. As I wandered around last night I saw several stores with shoes that actually looked comfortable AND chic. (I'll brave the crowds for comfort. Besides, the walking shoes I've been wearing daily are showing wear and this is the time to buy!)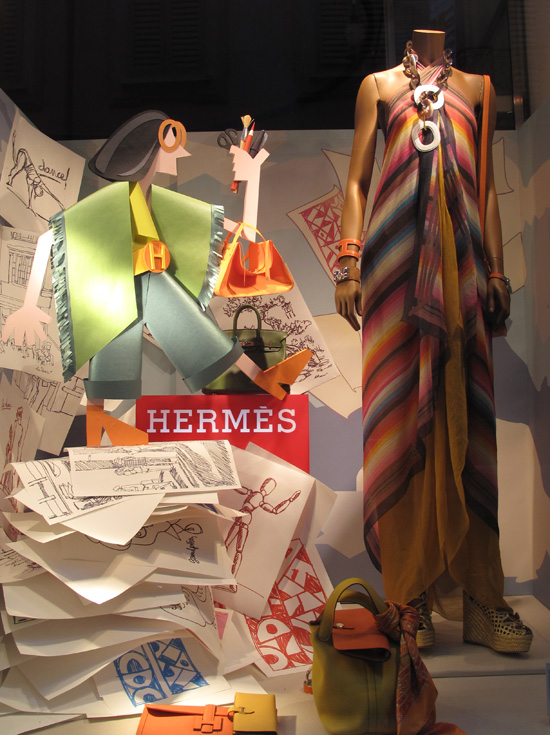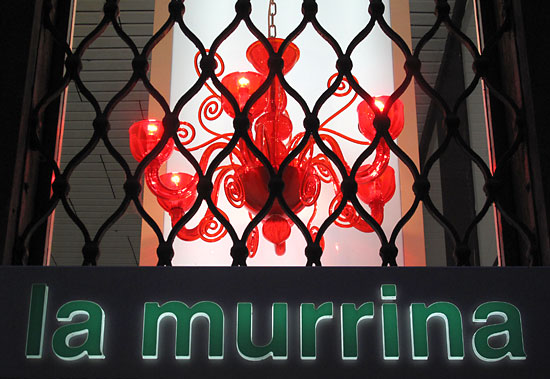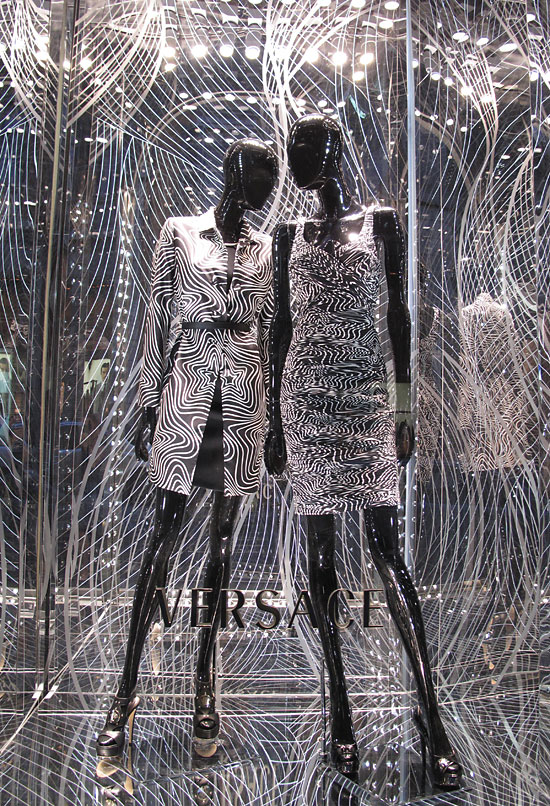 Just following my feet I happened onto Via Monte Napoleone. What a heady gathering of luxury clothing, jewelry and shoe stores! All the names I've heard of were assembled along that strip into a concentrated study in fashion and marketing. The displays were enticing and beautiful, and some quite playful. I saw paper cut-outs, african masks, 60s Op-Art, lush greens amidst stone. All so sumptuous. Ooo lah lah.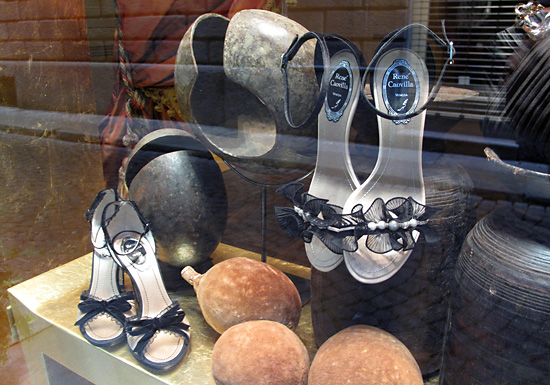 By 9:15 I had wandered north of the duomo and into the territory of the metro "yellow line". The subway station at Monte Napoleone got me all mixed up and turned around, but I sorted myself out. There were groups of people dressed up as if they had been to a concert or the theater. Most stations had people milling about. There were only a few places where I was alone, but my awareness was keen the whole time. I hopped the yellow line to the red, then the red to the green and stepped out of the Romolo station, close to home, just before 10:00. Here I was, riding the subway alone after dark in the evening and walking home at 10:00. Was it genuine safety or ignorance? (I wouldn't have considered it in New York.)