My Personal Tour Guide
Group tours aren't generally "my thing" but I found out in Washington D.C. a few years back that hitching a ride on a tour bus is like a crash course in the new city. (Not literally, of course!)
So I decided to take the "3-hour cruise" of Paris with a tour group: drive around to see the main sights, then finish with a sunset boat ride on the Seine, seeing the Louvre, D'Orsay, Eiffel Tower and others from the water, shoreward.
My driver picked me up at the hotel at 1:15, a bit earlier than scheduled, then we drove across town in his touring van (no big, long bus) to pick up other passengers… Along the way, Eni (Eniel) gave me running commentary. We arrived at the other hotel and I waited in the van. Eni came back and told me I was having a personal tour. The others had cancelled.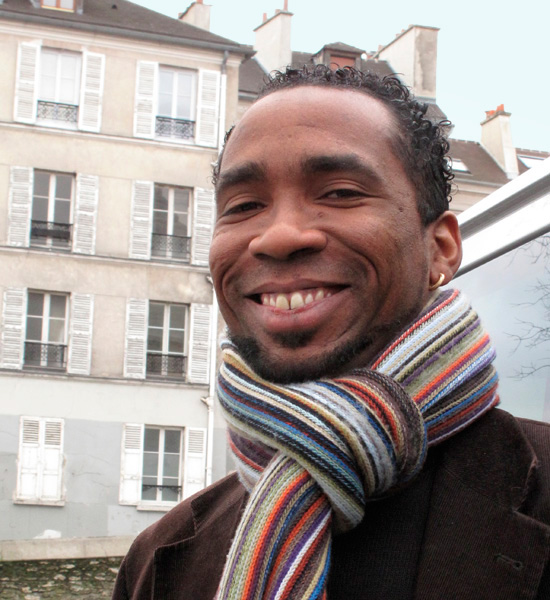 Born in Cuba, and moved to Paris in 2004, Eni speaks half a dozen languages or more. We used English, Spanish and Italian, and I couldn't have asked for a more pleasant afternoon in Paris. For three hours he whipped that van around the city as only a local could. (Oh, the traffic he wended through!) We talked about the city, but also about personal aspects of living here, of having moved across the globe, of world politics, of culture, of our lives. How could I have planned all that?! He loves history, so he's absorbed details that made the time more than just a driving tour. And he pointed out things on back street corners that no visitor would hear about.
I was always "Lady". (Maybe that's what he calls all the female passengers.) "Lady! At that restaurant they charge you 10 euro for a cup of coffee!" He recommended a restaurant for Christmas dinner (Le Veux Paris) and told me where the cheaper shopping is located. In 3 hours, we just about covered all the arrondisements of Paris and their highlights, and it wasn't from a slow-moving bus.
At the end of our drive, he dropped me off at the boat launch at the base of the Eiffel Tower. We shook hands and he saw me off.
I told Eni that I have friends scheduled to come to Paris, and got his contact information. If you're planning to be in Paris and want a personalized tour like only Eni could show you, get in touch with me and I'll give you his number and e-mail address. It was absolutely time and money well-spent and gave me an overview that assures me that I'll just HAVE to come back again and again to this city.