Appartamento
Pinch me. Am I dreaming? My apartment is located about 2.2 miles south-southwest of the duomo, pretty darn close to the center of town.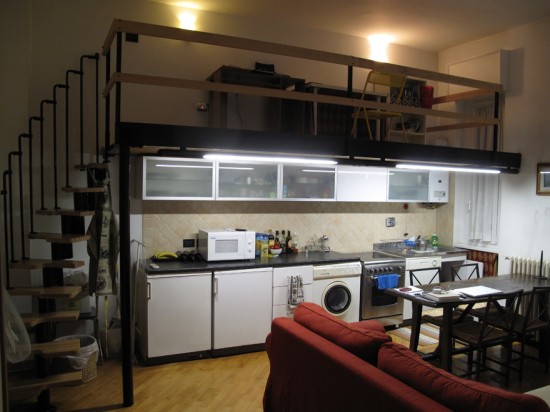 Who could ask for more? Fourteen foot ceilings. Hardwood floors. A living/dining area with cozy red couch and ottoman. And a kitchen space with, from left to right: freezer, fridge, utensil drawers, clothes washer, gas range, dishwasher and sink. Storage cabinet and on-demand water heater sit just under the loft floor.
And air conditioning!
An alternate-foot spiral staircase takes me up to my office loft, and makes it clear to me that I usually lead off with the other foot, but must retrain myself. Start with the left!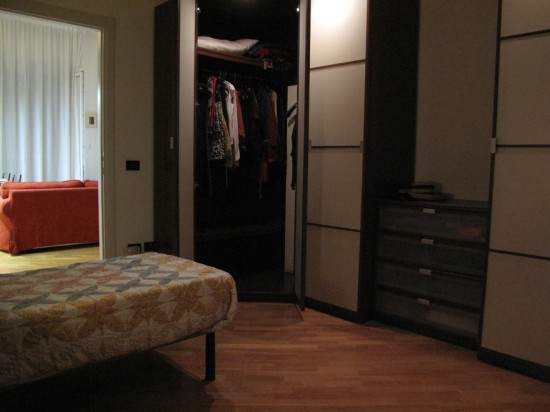 The bedroom has two twin beds (uh-oh! Room for out-of-town guests!) and extensive armoir storage with a step-in closet section.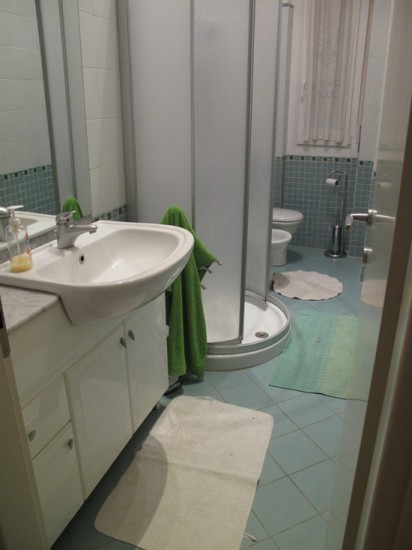 My bathroom is tiled in aqua (Grandma's favorite color) and gives me all the amenities necessary.