Canal Flea-Market Purchases
The original plan was to head to Firenze for the day (!), but I caught a short, quick cold Friday night and couldn't dare think of hopping on the train this morning. (I could hardly get out of bed!) After eventually getting up-and-at-em, I dragged myself up to the Naviglio Grande, knowing they were having their monthly Antiques Market. "OK, fine. I'll go there instead."
Glad I did! I found some wonderful things. I'm enthralled with old penmanship and typography, fabric and sewing notions, curious boxes and just plain cool things. Here's my day's assortment: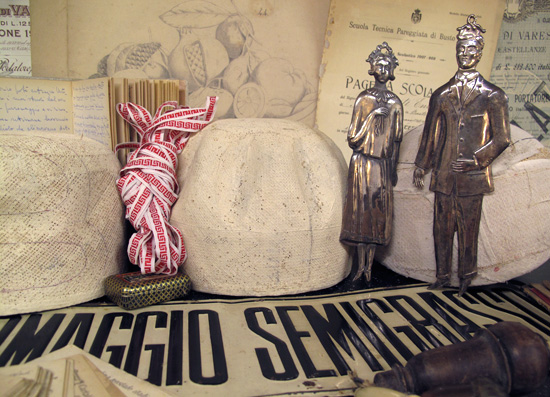 Old post cards, religious medals and pen nibs.
I selected a pencil drawing from 1888, an old travel journal from 1961, report cards from 1907+, a cheese sign, decorative cloth tape, "money substitute papers" from the Comune di Varese from 1926 and some hat forms from Genova.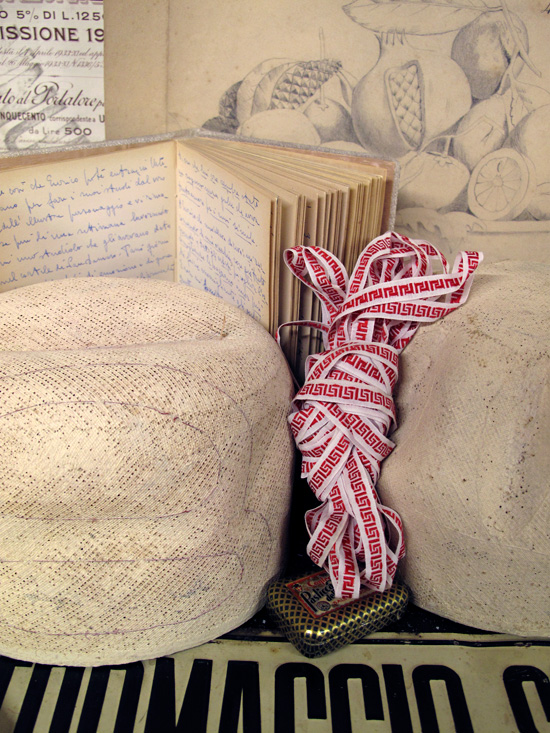 A bundle of 100-year-old postcards and a Superman school journal from 1980 were included in my day's treasures. (1980 was 30 years ago! Wow.)