Almost, but not quite at the tippy-tip of the "heel of the boot" of Italy, the city of Lecce (roughly pronounced "lay-chay") has much more to marvel at than is possible in two short days. With its Roman amphitheater smack in the middle of the town square, its over-the-top Baroque architecture, castles, parks, a duomo… plenty of fabulous Pugliese food, and some very nice people, I easily recommend Lecce as a destination to explore.
I walked both the main paths and the narrow side streets of the centro storico – the historic center of the walled city. And I strolled along the neighborhood side streets far from the tourist buzz, to get a broader view.
The front of Lecce's Duomo: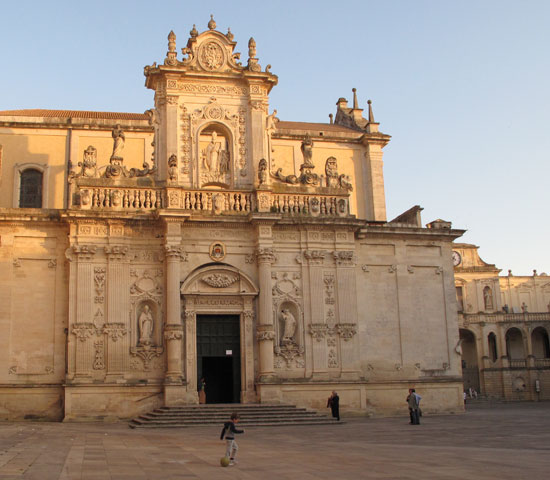 The porta at the Chiesa di SS. Niccoló e Cataldo: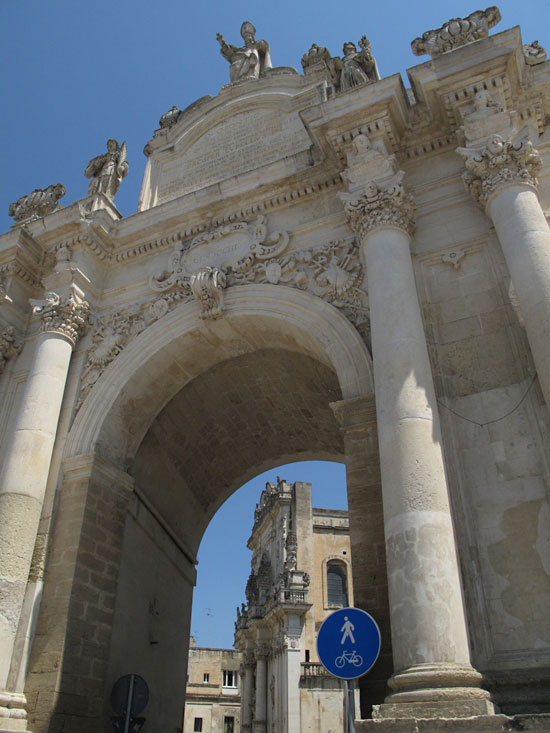 Fotosport: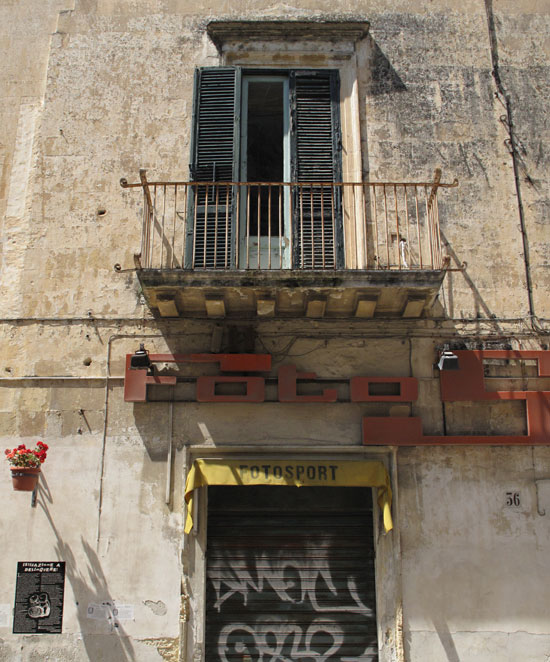 Castello di Carlo V: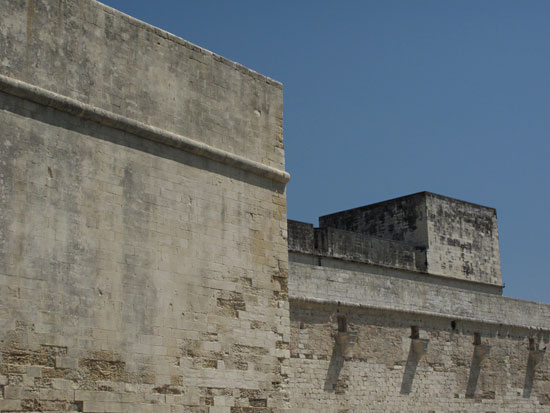 Mimmino, the meat cutter. I wandered into a little market to buy a mixed bag of food to eat for a strolling lunch. He sold me meat, olives and water. Another vendor sold me nespole – loquats.
Piazza del Duomo in the late afternoon: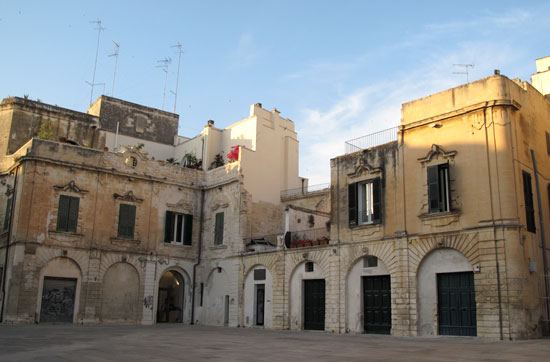 Also staying at the Torre del Parco were Ted, Greer, Deb and John, cyclists from Boston. I envied them their giro in bici – bike tour – of Puglia! They were following a self-guided tour arranged by a small company. (I'm turning green.)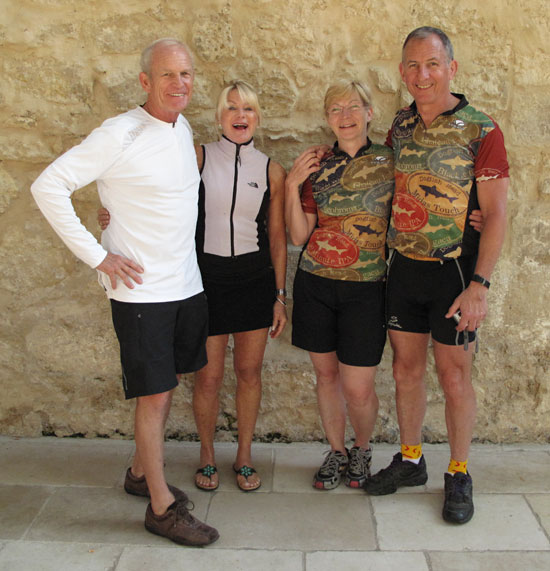 Hotelmates on a sunny morning: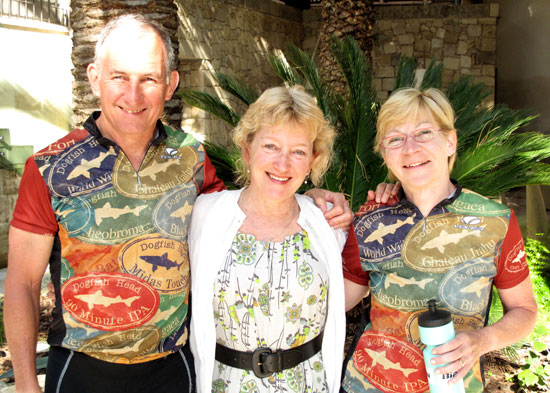 "Leave the passageway clear":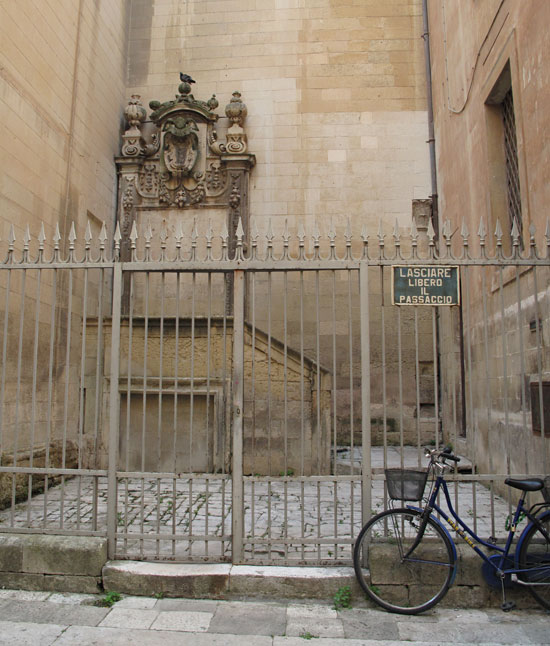 What era does this signage spring from?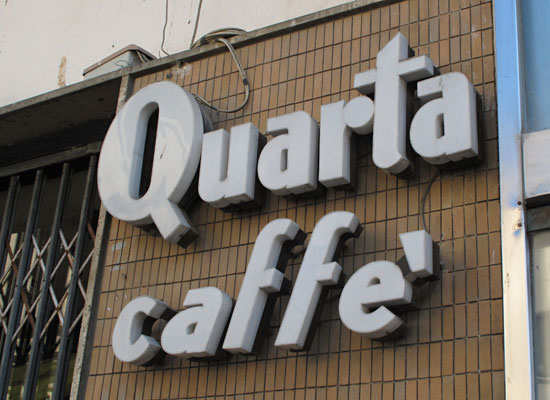 The amphitheater by day: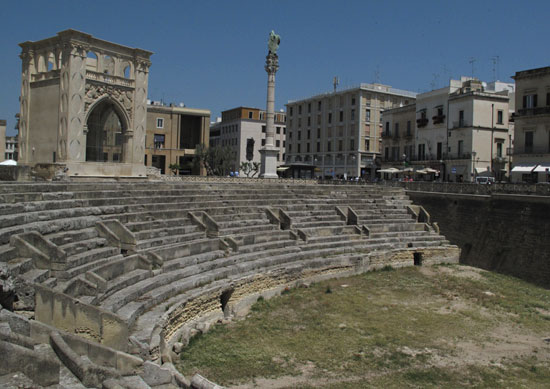 Such a combination of textures and details: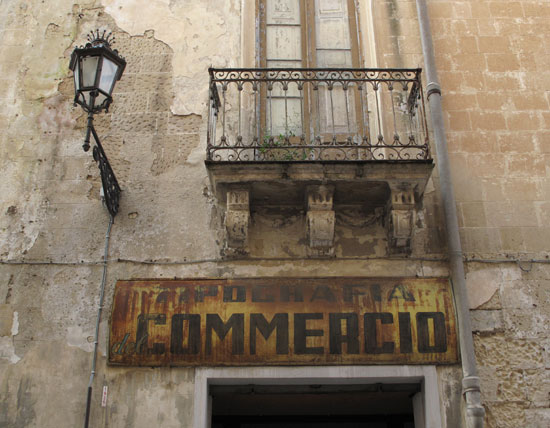 A tricolore balcony. Since Italy just celebrated its 150th anniversary this spring, the flag is displayed abundantly around the country.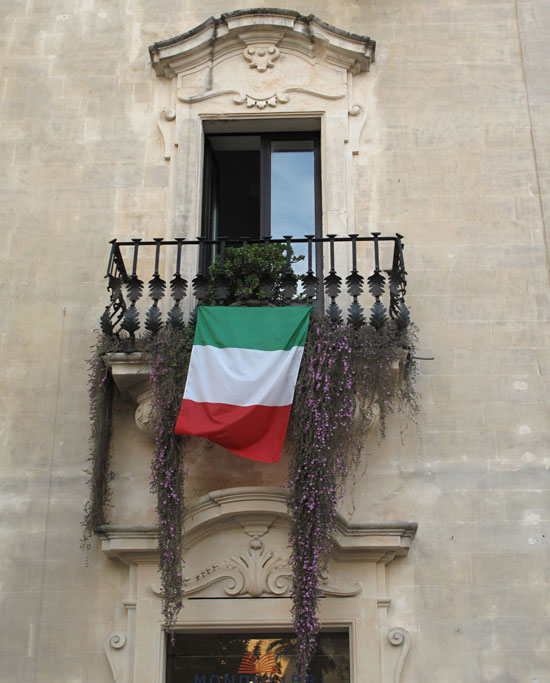 A "bar" in Italy is not the same as a "bar" in the U.S. Go to a bar for coffee, water, sandwiches, snacks, pastries… or a drink.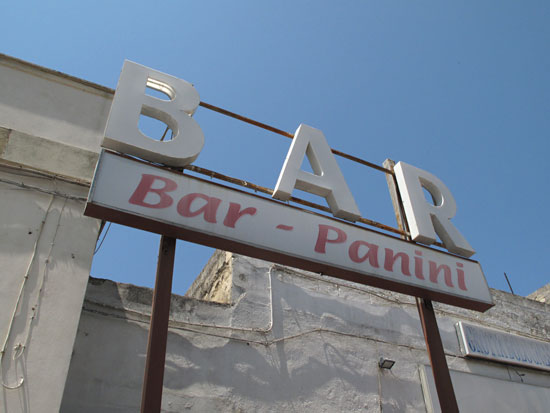 What an abundance of antennas!
I was walking on a distant side street shooting photos of signs, and a man started talking to me about his friend, Vito: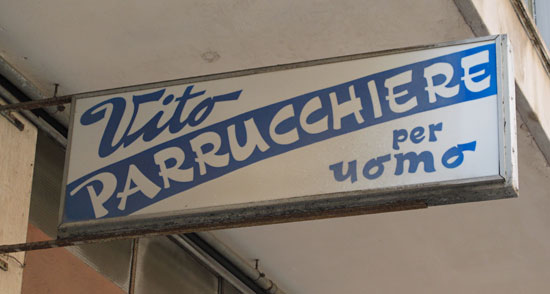 Vito happened to be inside giving a haircut:
As I unintentionally made a short walk into a long walk on my way to the train station out of Lecce (it's a long story), I saw the track-sides filled with poppies, which are also blooming all over Italy right now.