Ferragosto
15 Agosto – Ferragosto. A major Italian holiday, the high, midpoint of the Italian exodus month, and "the day when Roman Catholics believe the Virgin Mary ascended into heaven". Having heard about this being such a big-deal holiday, and knowing that I'd be in town, I made a special trip a few days ago to the tourist information office to find out what would be going on.
The calendar they gave me listed a parade scheduled to march from the Castello to the Piazza dei Mercanti, right next to the Duomo Cathedral. Great! I wanted to be there. With Italy being such a Catholic country, and this being a feast to honor the Assumption of Mary, I thought there would be statues and images of Mary carried through the streets toward the cathedral. I thought there'd be a great outpouring of traditional veneration for our saints and religious figures.
Nope. Instead, I found a group of "LatinoAmericando" music and dance groups. The Peruvians presented their traditional expressions, but other groups were more appropriate for mardi gras and carnevale. The women were hardly presented as virginal! Does a feather here and a sequin there count as clothing?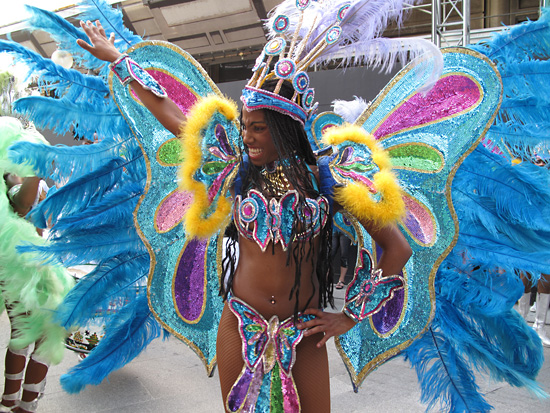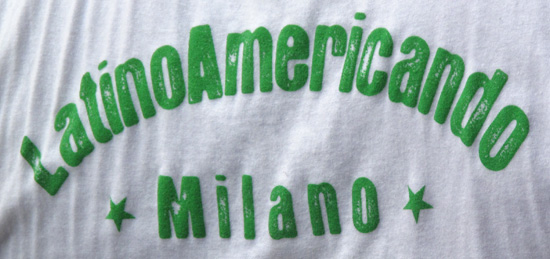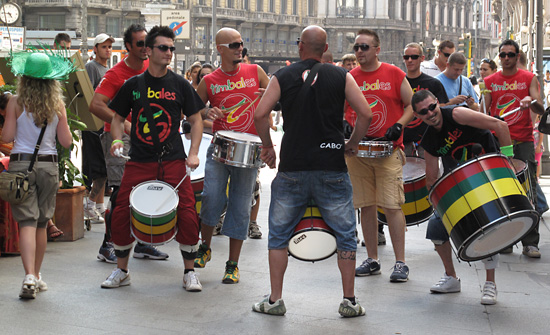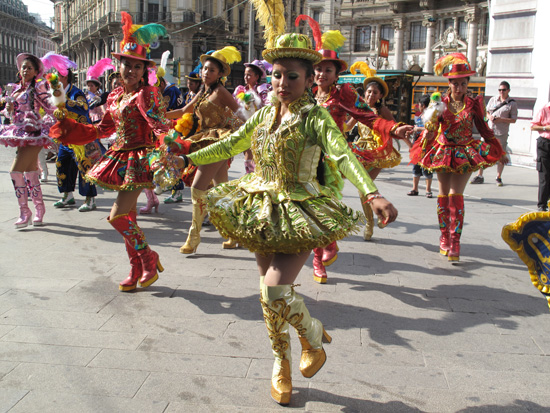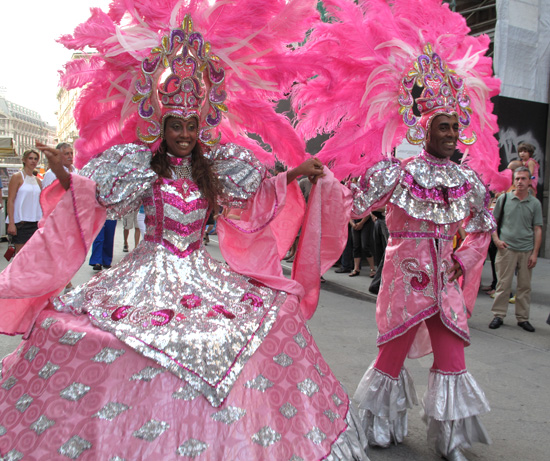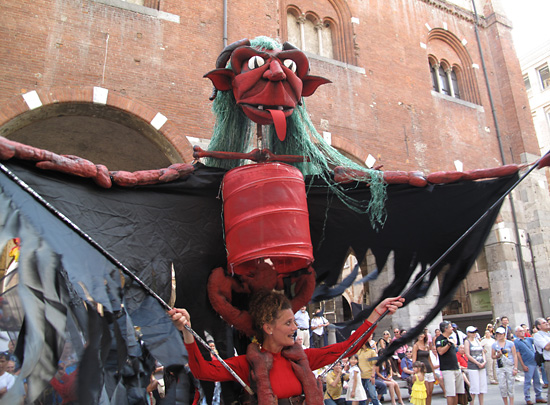 And I usually think of "Latin America" as including those countries in Central America, but didn't see them represented. And I'm in Italy! How did Latin America co-opt this holiday? Easy. The Italians have all left town!
So I, and other immigrants and tourists, lined the parade route, got dusted by the feathers dancing by and tapped our feet to the sounds of drums and Andean flutes. The tourist-catering restaurants were doing a booming business in gnocchi and gelato.
Here's another amusing synopsis of August and Ferragosto, by another blogger:
http://www.upperitaly.net/index.php?id=68