Lunch with "The Girls"
After 5 months here in Milano, I've finally had people over for a meal! I invited Evelina, Glenda and Lydia, from the office at NABA, to come join me for lunch. We all see each other whenever I'm on campus and we get along well.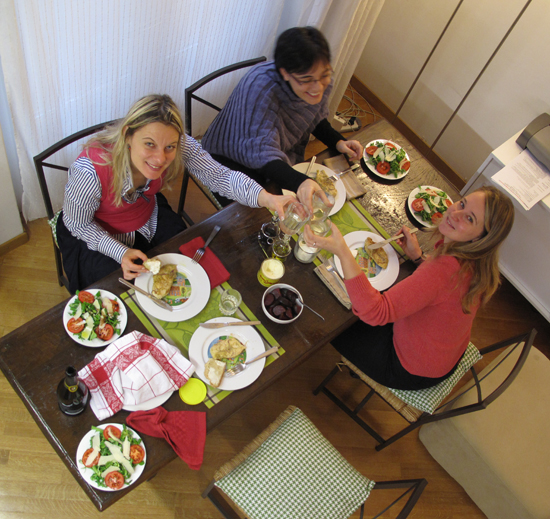 Just before they arrived, I baked a fresh loaf of Irish Soda Bread (which was devoured with a creamy cheese on top), marinated and then grilled some chicken breasts (red orange juice, olive oil, mustard, red onion, garlic, herbs, salt, pepper), grilled some peeled beets and served a rucola/songino salad. We sipped some prosecco and laughed through lunch. It was all topped off with coffee, both Italian-style and American-style, and a few pastries from the infamous and fabulous Spezia Pasticceria.
I love to cook for people. It was great fun to have them over!