Milano Cookies & Turkey Dogs
Heading back home to Milan, sitting at Sea-Tac awaiting the Seattle-London-Milan flights after a VERY crazy-busy, chuck-full two weeks here in Seattle. I had thought that some time here would be a break from the intensity of Milan. Ha! What was I thinking?! I need to go back to Italy to ease off a bit. First thing on the list: a bike ride!
On the flight coming out here, from Newark to Seattle, they served this snack, which seemed the perfect and laughable bridge between Italy and the U.S.: Milano Cookies and a Turkey Dog! So funny that I had to shoot it.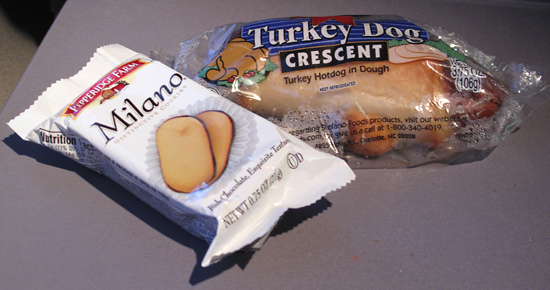 There was also an absolutely gorgeous skyscape out my window as we approached the west coast, no doubt enhanced by the fires in Oregon and California.