Sant'Angelo
Sant'Angelo is a little village on the south side of the island of Ischia. The island bus will drop you off at an upper parking lot and from there you must walk down the hill to the village, or take one of the golf cart taxis. The rabbit-warren-style "roads" are the width of one of these carts plus a person pressed up against the wall as the cart passes. At the shoreline, an isthmus extends out from the center of the village, to a peak of land that once housed a monastery and defense tower. Today, at the base of the hill, one finds restaurants, shops, hotels and apartments. I noticed a rickety wooden platform suspended from the side of the cliff, but have no idea where it leads.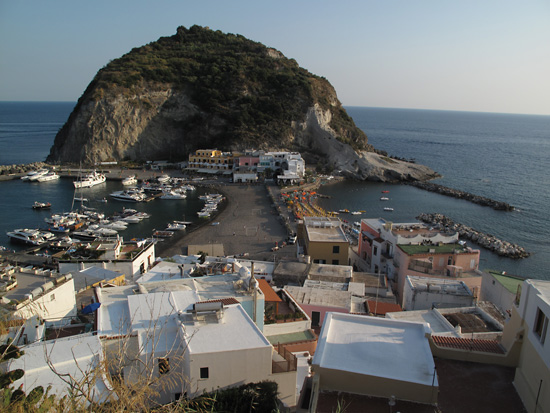 A very enterprising man and his wife set up a juice stand precisely where the bus drops off its passengers. On a hot day, there's nothing more inviting. You don't tell the man what you want; he tells you what you should have: a mixed juice of fresh oranges and lemons grown on the island. He slices the fruit, presses it into a glass, adds a dollop of granita iced sugar syrup, adds a spoon so you can stir it up and charges 2 Euro. I drank two, at the beginning and the end of my visit to Sant'Angelo.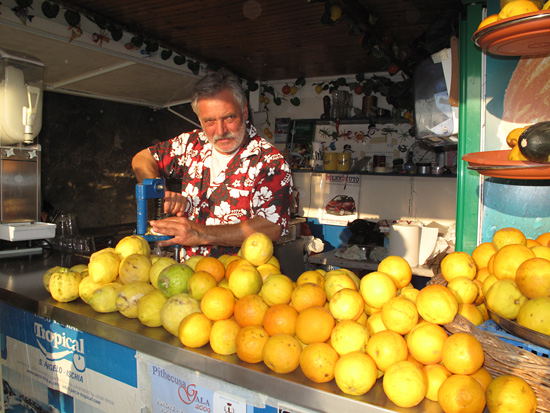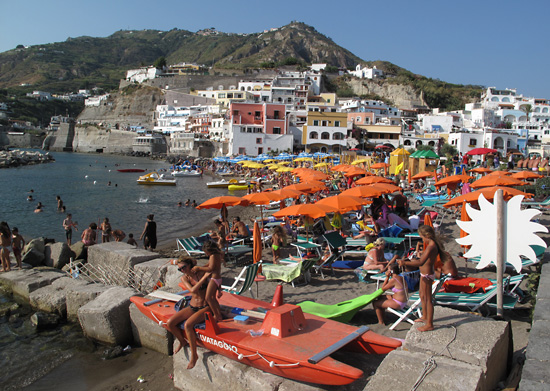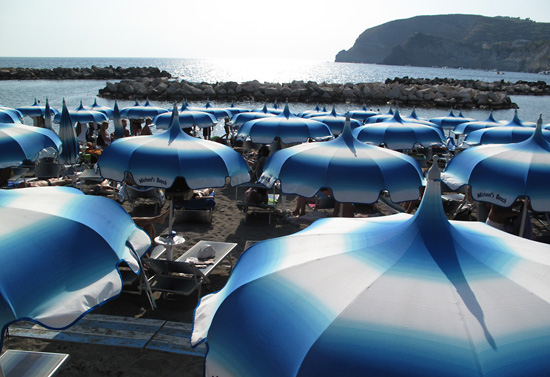 Some people enjoyed the beach by catching little pan fish.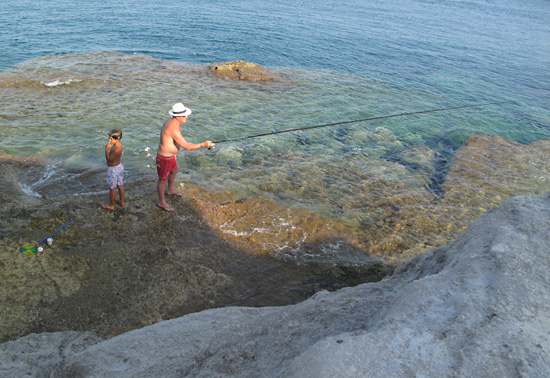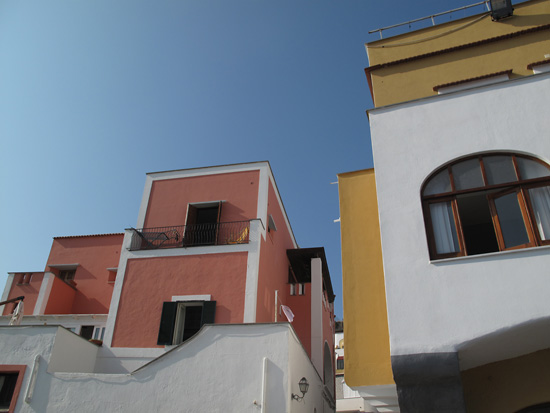 This woman kept hiding from me when she saw my camera. She was on a balcony above, justing peering over the edge, then turned to tend the black socks.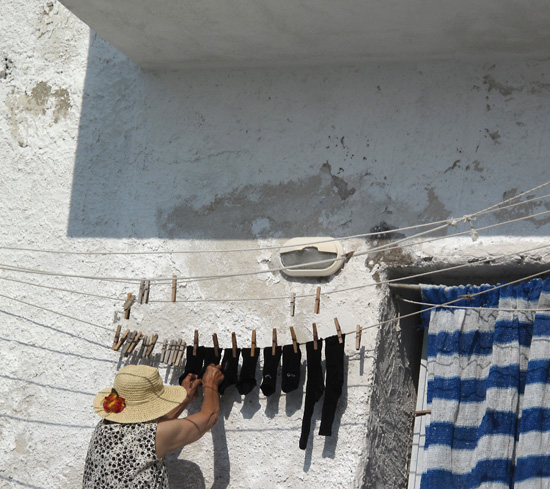 Up high and to the east of town was the Casa Rosa, another of the island's thermal pool spas.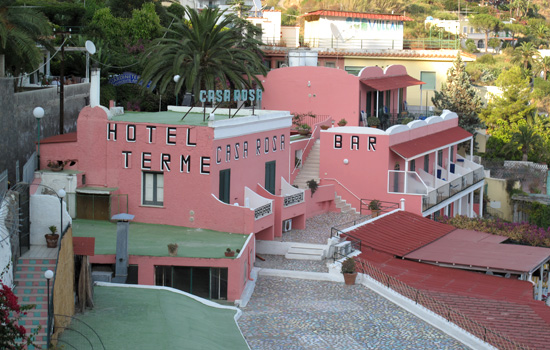 On a knoll above town, only reached by foot or cart, is the Chiesa San Michele. Parishioners were inside at an evening mass.