Sardenara: Not-Quite-Pizza, with Anchovies
Last Friday, after my whirlwind morning in Genova, I continued on to Sanremo for what was likely my last visit with my "landlady" Sandra and her husband, Mauro, before my departure from Milano. I had visited them a couple of times in winter and at my departure then it felt as if longtime friends were bidding "arrivederci".
It was hot even in Sanremo, which is usually milder than the inland. Sandra and I sat in the cool of the house, and later on the porch swing, covering every topic from food and family, to health, spirituality, friendship and life approach. (Not bad considering it was all in Italian.)
Mid-afternoon, it was time to start dinner: homemade Sardenara and Focaccia, carpaccio of Tuna (thin slices of raw tuna), and insalata di gamberi e rucola (salad of shrimp and arugula).
Sardenara is specific to Liguria, the part of Italy up north and west along the Riviera, approaching France. You can't quite call Sardenara "pizza", but rather a focaccia pan bread with very specific ingredients. Sandra made a dough of a specific semolina flour purchased especially for this recipe. A friend, Angelo, had shown her how to make this.
She rolled and formed the dough into the square baking pans, then set them aside to rise.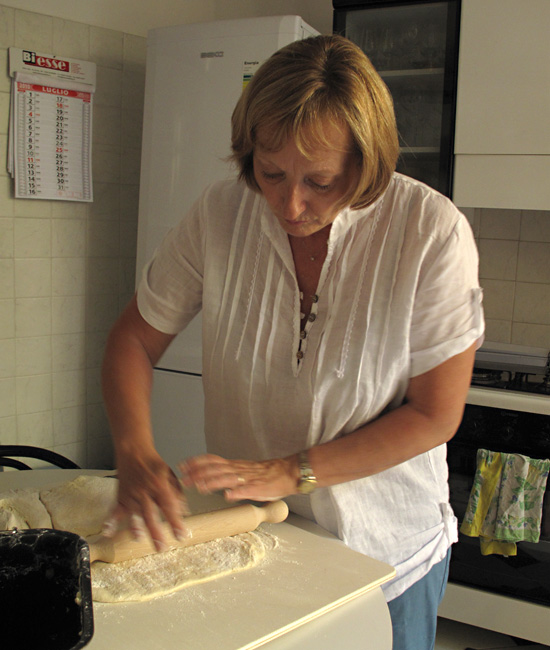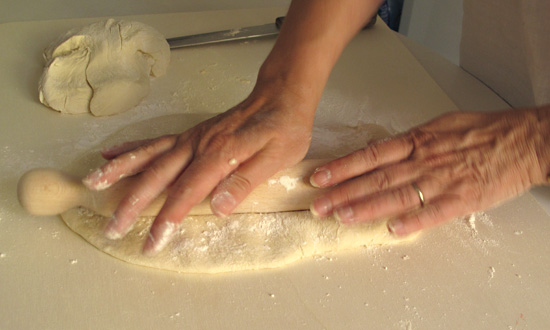 After the dough had risen, Sandra selected one pan for a simple focaccia with coarse salt and olive oil. The finger indentations in the dough, and more than a splash of water (!) poured on top before going into the oven, were two secrets important to the recipe.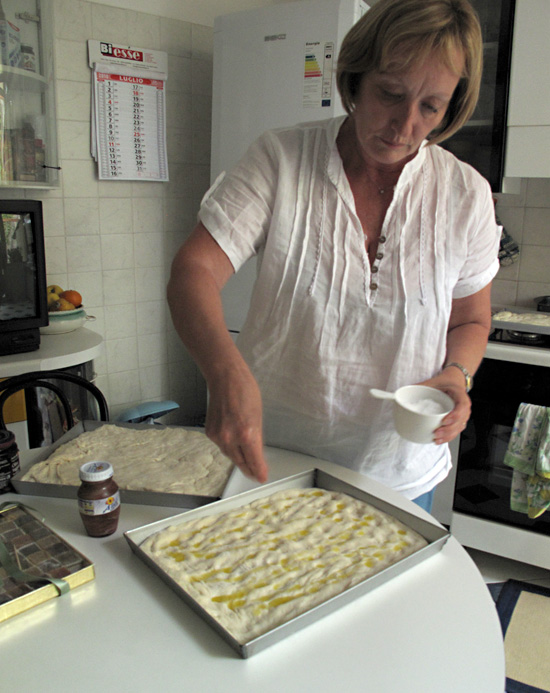 Next came the very simple, yet specific, Sardenara preparation: a base of peeled, cooked tomatoes; taggiasche olives, local to the region; salted anchovies; garlic cloves, olive oil, oregano, coarse salt, water.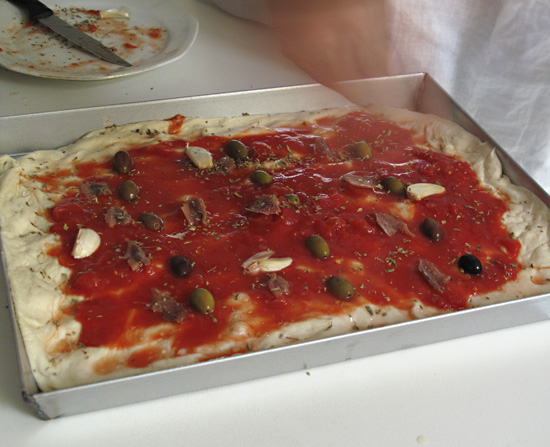 The Sardenara cooked up to a half-inch thick bread with a wisp of tomato and the pungency of olive and anchovy. It began our dinner.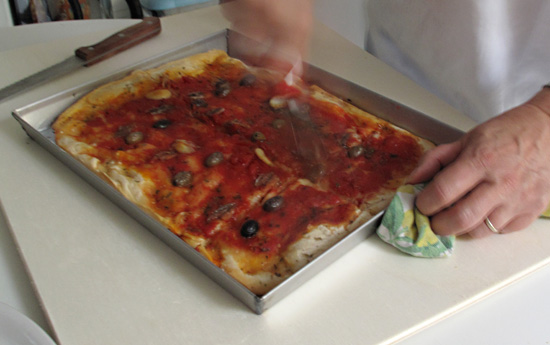 Mauro, Sandra's husband, was hungry and ready for dinner.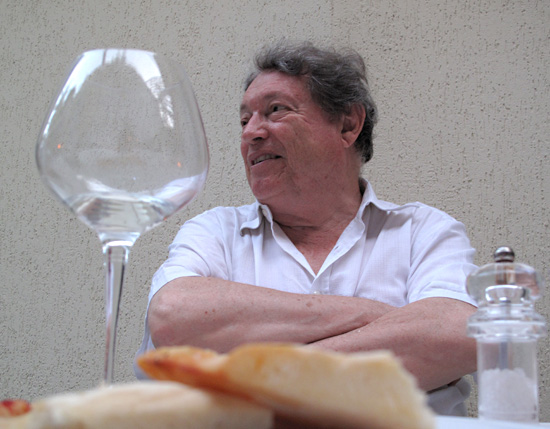 A perfect summer meal, begun with fresh Sardenara, and followed with a simple salad of arugula and shrimp, and tuna carpaccio. All light and delicious for a hot day.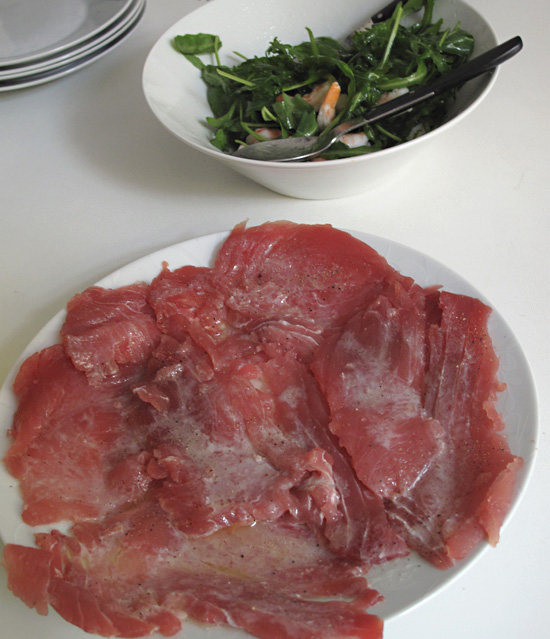 Sandra and Mauro's friend, Sandro, joined us for the meal. We had all spent time together in the wintertime, (including our trip to Monaco and a meal of Sandro's special pureéd rabbit liver sauce over freshly-made pasta). He dished up the tuna carpaccio, which had been doused with fresh-squeezed lemon juice and olive oil. It was fantastic!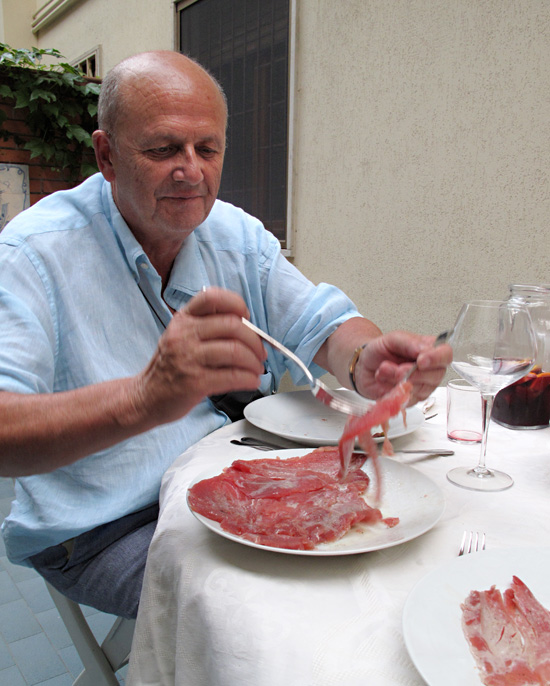 The salad was dressed simply with lemon juice, olive oil, salt and pepper.
Dinner was a lovely time with my new "old friends". And the making of it was as much a part of the pleasure, as was the conversation throughout it all.