Skype the Dog
We even skyped the dog, Sammy!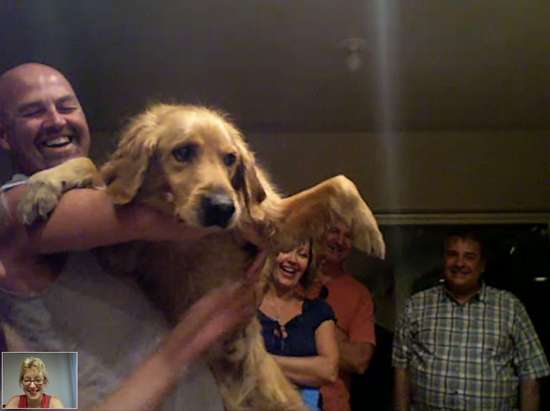 It was worth getting up at 6:45 for a 7:00 AM chat with my goofy friends from Junior High and High School! Skype me, baby! They were all together on the beach in West Seattle on their Friday night, at 10:00. We talked for an hour. I gave them a skype walking tour of my apartment and we just talked about the little things of getting settled in.
Fun to see their silly faces and recognize each voice in the background.
They had pulled in a bunch of crabs in the crab pot and had a feast on the beach. Even the crab got into the skype action.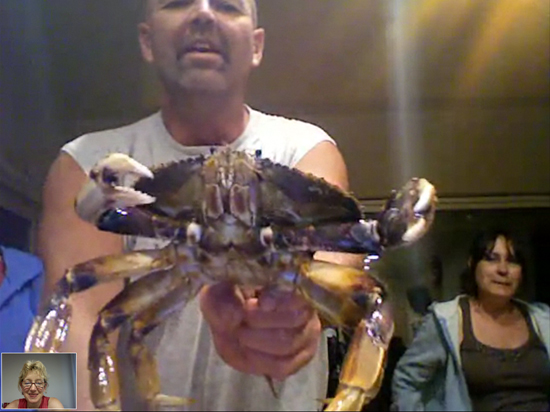 Good, ole technology. (New technology!) It makes all these remote smiles possible!